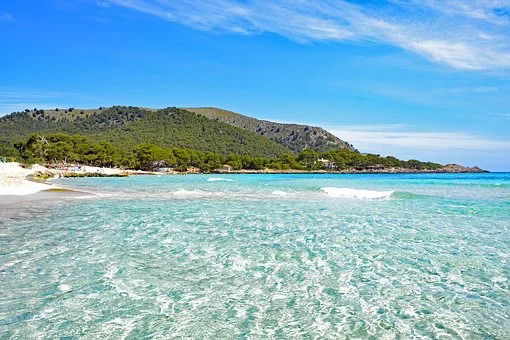 Balearic Islands Welcome National Tourists without a PCR Test.
THE Balearic Islands welcome national tourists from Spain without a PCR test under certain conditions.
National tourists who have already been vaccinated with at least one dose of the coronavirus vaccine will not need a PCR test in order to enter the islands.
In other good news Spanish travellers who have not yet had the vaccine will only need to provide a negative antigen test after Sunday too.
Where you are coming from in Spain can also affect requirements for entering islands as holidaymakers from autonomous communities where the 14-day cumulative incidence is lower than 60 cases per 100,000 inhabitants will also not need to take a test. This is limited though as currently only the Valencian community has a 14-day cumulative incidence rate low enough to fulfil these requirements, as reported La Vanguardia.
Tourists from elsewhere in the world though will need to present a PCR test either at the airport or the ports in the islands.
The announcement was made by the president of the Balearic Government, Francina Armengol, at the tourism fair Fitur in Madrid. He commented that: "We guarantee health safety, we guarantee to keep the cumulative incidence low at the same time as we increase the rate of vaccination in the islands."
The islands are focusing on the fact that they claim to be the safest destination for holidaymakers in the Mediterranean.
Armengol highlighted the fact that the islands are a safe tourist destination for those from Germany, the Netherlands and also from Nordic countries. These countries do not require a PCR test or quarantine when people return from the islands. Which is great news for tourism in the islands.
Armengol commented that: "The Balearics are open thanks to the work of the whole of society and to having opted for a slow but rigorous de-escalation."
GLOBAL CONSULTING MALLORCA
We are a consultancy firm that provides professional services in resident/non-resident taxes, accountancy, staff requirements and legal assistance for businesses and private persons.
Our team of multi-lingual professionals provides comprehensive consulting services in the language of your choice; English, Spanish, German, Dutch or Russian.
Email:
[email protected]
Phone: +34 971 694 044 Website:
http://www.gcmca.es
---
The Euro Weekly News is running a campaign to help reunite Brits in Spain with their family and friends by capping the costs of PCR tests for travel. Please help us urge the government to cap costs at http://www.euroweeklynews.com/2021/04/16/ewn-champions-the-rights-of-brits-in-spain-to-see-loved-ones-again/