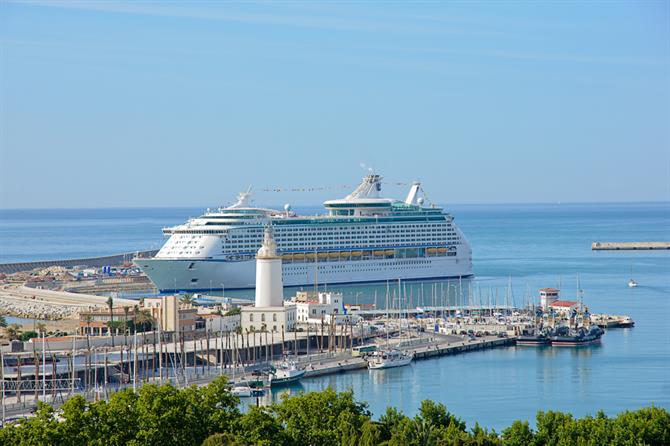 Andalucía Works Towards Restarting Cruises From Malaga Port.
The Junta de Andalucía has initiated working meetings to discuss how to resume cruise activity in the port of Malaga which was interrupted due to the Covid pandemic.
These actions take place after the approval by the Governing Council of the Protocol of the Ministry of Health and Families of action for cruises of exclusively national itinerary and with a stop-over in Andalucía.
Present at the meeting were the Territorial Delegation of Health and Families, the Territorial Delegate of Health and Families, Carlos Bautista; the Territorial Delegate for Tourism, Nuria Rodríguez; the president of the Malaga Port Authority, Carlos Rubio, and the manager of the Sun cruise Andalucía company, Esther Molina.
This was the first of many meetings that will bring together the different administrations in order to guarantee that the return of cruise activity to Malaga port is carried out in a safe environment for both visitors and the city.
The new action protocol aims to establish a series of procedures that include measures related to the prevention and control of the transmission of SARS-CoV-2 in the field of cruise-type passenger ships sailing on an exclusively national itinerary.
The protocol will set out the actions and communications that must be undertaken in the event of possible suspicions, cases, or outbreaks related to Covid-19 on ships in the ports of Andalucía.
Every cruise-type passenger ship, on an exclusively national itinerary, will have a Comprehensive Health Plan ready for the prevention and mitigation of health risks caused by Covid-19.
This Comprehensive Health plan will include measures prior to boarding for passengers and crew; configuration and hygiene measures of the ship, in terms of compliance with gauges and measures for each activity on the ship according to the general alert level that exists in Andalucía.
There will strategies formed to minimize risks in the management of ventilation in spaces, procedures for cleaning and disinfection of the spaces of the ship, with special mention to the areas where passengers gather, and procedures put into place to limit the contact of the crew with the passengers.
The Malaga Port Authority is confident that the majority of cruise ship trade lost during the coronavirus pandemic will return to the area in the second half of this year, having already received several reservations from shipping companies.
"Consolidated stopovers with scheduled routes are expected for the second semester," Carlos Rubio, president of the Authority told Spanish daily Europa Press. He added that the expected cruise ships will not arrive in the same volume as before due to capacity restrictions, but that at least "we will begin to see boats" around Malaga Port.
Source: malaghoy