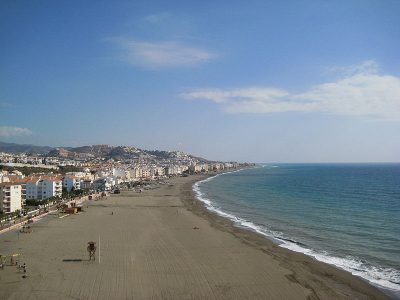 THE Costa del Sol's hotels are set to reopen in May, according to a tourism official.
The hotels on the Costa del Sol are set to open in May.
According to Spanish newspaper Sur, head of the Association of Hotel Entrepreneurs of the Costa del Sol (Aehcos), Jose Luque, said that many hotels on will be able to reopen.
He said: "Many hotels that can open at least during the weekends."
The head of Aehcos said that there are currently around 30 per cent of hotels open on the Costa del Sol, a figure which he says will rise to 80 or 90 per cent when restrictions lift.
Councilor of Tourism, Juan Marin, also said: "More than 80 per cent of the hotel industry will be reopened in the coming weeks."
He added that Andalucia hoped to see 20 million tourists arrive this summer.
The news comes after the head of Costa del Sol tourism, Francisco Salado, has confirmed the destination is still popular with British tourists.
Francisco Salado said there was still interest from British tourists for visiting the Costa del Sol this summer.
Speaking to Spanish press, the president of Costa del Sol tourism said reservations from British tourists are continuing to grow but warned new infections could halt travel.
He added that an increase in vaccines would improve tourism for the summer, however, and said Malaga would continue to be the leader in economic growth in Andalucia.
Mr Salado said he thought Malaga would receive large amounts of tourists.