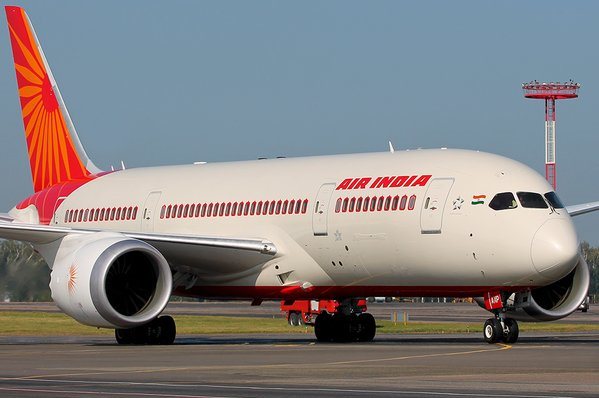 Travellers From India Into Spain Face Mandatory Quarantine Over Virus Strain Fears.
A spokesperson for the Spanish government, María Jesús Montero, made the announcement on Tuesday, April, 28, explaining that as there are no direct flights between Spain and India, it would not be possible for Spain to adopt measures such as banning arrivals outright into the country as other European countries have done.
Montero instead said that Spain will now make it compulsory for all travellers arriving from India to undergo a 10-day quarantine to prevent the potential spread of the Asian country's coronavirus variant within Spain's territories.
India has set a new global record for a rise in daily coronavirus cases for a fifth straight day, while deaths from COVID-19 also jumped by an all-time high over the last 24 hours on Monday, April, 26. The first emergency medical supplies trickled into Covid-stricken India on Tuesday, April 27, as part of efforts to staunch a catastrophic wave in the latest pandemic hotspot, with the United States also pledging to export millions of AstraZeneca vaccine doses.
Several nations, including the United States, the United Kingdom and Germany, have offered support as India's under-funded healthcare system struggles to cope with the increasing demand for medical oxygen and hospital beds.
Some European Union nations are alos extending or re-imposing lockdown measures ― and with it travel and entry requirements ― as a third wave of the pandemic sweeps the continent, fueled by contagious new variants of the coronavirus ― particularly the B117 mutation first discovered in Britain, which is spreading rapidly in at least 27 European countries and, according to the World Health Organization, now dominates in Germany, Italy, Denmark, Ireland, France, the Netherlands, Spain and Portugal.
Since January, EU leaders have been discussing restricting nonessential trips across the bloc's internal borders to contain the spread of the coronavirus after mutant strains emerged from the UK, South Africa and Brazil- and now India.
Since January 24, anybody arriving from outside the EU — possible only for those with essential reasons — would have to have a test for COVID-19 before departure. To combat the virulent UK strain, the EU has already blocked all but freight or travellers on essential trips from entering the bloc from Britain.
Source: The Local