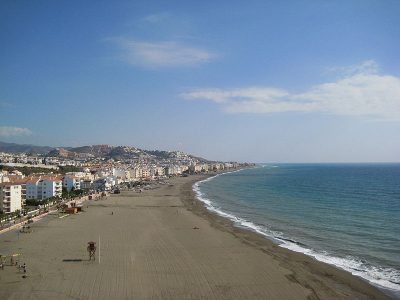 Tourism officials have said that Malaga is set to receive travellers this summer.
EXPERTS in tourism have said that Malaga will receive travellers this summer.
According to Spanish newspaper Sur, officials speaking at the Hospitality and Tourism (H&T) show, said that Malaga is a tourism destination and will receive travellers.
Jose Angel Preciados, CEO of Ilunion Hotels, said: "There is a very clear leadership and that leadership is accompanied by a strategy to make Malaga a benchmark. The city is an example of the transformation of a destination."
The news comes after it was revealed that in the countdown to the high season, Malaga is working on the reactivation of tourism plans when increased mobility in European countries is expected.
At the Tourism Forum's monthly meeting, the Councillor for Tourism and Promotion, Rosa Sanchez, announced they will be starting trying to attract UK travellers back to Malaga.
Sanchez also said the group had virtually participated in the ITB Berlin international trade fair and several online forums with tour agents and operators. She explained that work also continues on efforts to detect the virus earlier through antigen testing.
It was also revealed that the UK is offering tourists the most seats on flights between 15 cities across Britain and Malaga this summer, with a total of 615,000 seats for passengers.
According to Spanish newspaper Sur, the figures released by Costa del Sol Tourism showed airlines are offering 615,000 seats between the UK and Malaga from May to July this summer, the highest number of any country.
In total, there are nearly 2.3 million seats on flight schedules to fly to Malaga in that period from across the world, an increase of 224 per cent from the same time last year.
Costa del Sol Tourism said of the airlines flying to Malaga, Ryanair was leading the way.
It said: "From foreign markets, the vast majority of passengers will come through Ryanair, specifically one in four visitors, which means that its offer exceeds 475,000 plane seats to Malaga."