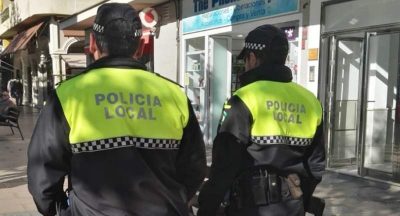 POLICE have arrested a man for allegedly threatening to stab a man in Malaga.
Officers from the Local Police arrested the man after he allegedly threatened to stab a Malaga man.
According to Spanish newspaper Sur, police came out after receiving reports of a man being threatened with a knife.
Officers arrested a 55-year-old Spanish man after he reportedly threatened a man and his children in Malaga.
The men had allegedly argued before the suspect tried to stab the man in the back.
The man called Local Police, who came out to help. They were unable to find the knife, however, and officers spoke to witnesses who confirmed they had seen the two arguing.
The officers arrested the suspect, who was taken to a police station.
The news comes after police in Malaga arrested a man who allegedly threatened his parents with a knife.
The incident took place in Malaga after officers from the Local Police were called to the home the man shared with his parents on two separate occasions.
On the first occasion, the agents helped the 28-year-old man get health care, after he had reportedly used cocaine and other substances, but the incident did not go further.
The second call reportedly came after a fight inside the house, when the detainee confronted his parents and other relatives who live in the home.
There was reportedly a struggle between father and son after which the arrested man took a knife and threatened to kill his relatives, according to media reports.
The young man was arrested and taken into custody.
Meanwhile, police in Malaga also arrested a child under 15 who allegedly threatened his mother with a knife.
According to police, the child threatened his mother with a knife after the pair argued in Malaga.