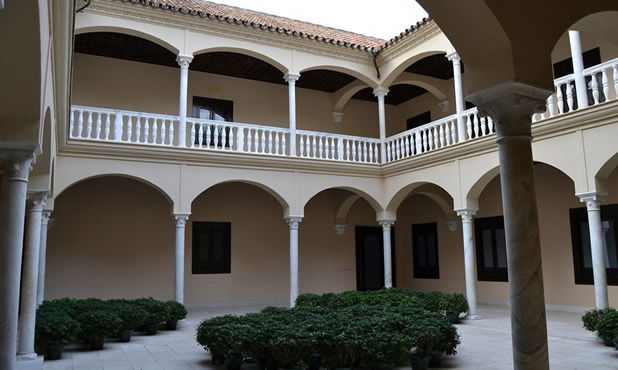 MÁLAGA'S Picasso Museum To Receive A €4.37m Grant from the Junta de Andalucía

The Junta de Andalucía has today, Tuesday 27, authorised a grant of €4.37m (£3.8m) for the financial year of 2021, to the institution 'Fundación Museo Picasso Málaga. Legacy Paul, Christine, and Bernard Ruiz-Picasso', to assist with the operating expenses of the Picasso Museum in Málaga.
This grant from the Ministry of Culture and Historical Heritage will help to aid an institution that aims to preserve, display and disseminate the life and work of Málaga's genius artist in his home city, one of the most important galleries in all of Andalucía.
The core of the funding of the museum comes from donations made by the artist's daughter-in-law Christine, and grandson, Bernard Ruiz-Picasso, and the grant represents part of a previously agreed funding for the facility during the 2007-2023 period.
Inside the Picasso Museum – which is located in the Palacio de Buenavista, a Renaissance building built in the first decades of the 16th century – is a permanent collection dating from 1894 to 1972, which includes 233 works, along with another 169 oil paintings, sculptures, drawings, ceramics, and engravings, loaned to the museum by the Almine and Bernard Ruiz-Picasso Foundation for Art.
A complete cross-section of Picasso's legacy is thematically on display, depicting his relationship with his home city of Málaga, the incredible versatility and talent of the great artist, while acknowledging the everyday importance of his paintings to his circle of intimate friends.
There is also the chance to view the protagonism of the artist in the creation of Cubism, and the unique way in which he looked at the other classic styles of painting like landscapes, still life, and portraiture, as reported by juntadeandalucia.es.
The Euro Weekly News is running a campaign to help reunite Brits in Spain with their family and friends by capping the costs of PCR tests for travel. Please help us urge the government to cap costs at http://www.euroweeklynews.com/2021/04/16/ewn-champions-the-rights-of-brits-in-spain-to-see-loved-ones-again/