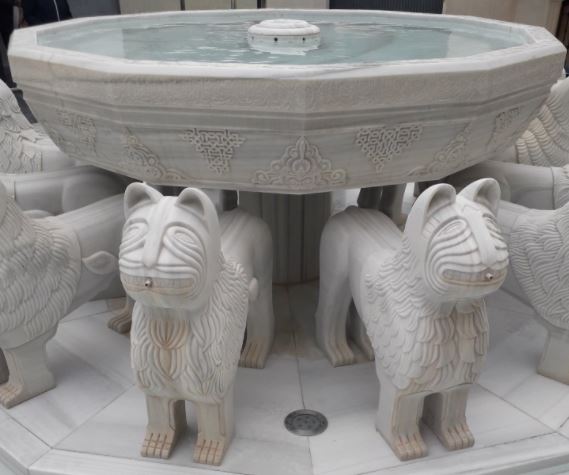 Marble Region of Almeria Showcases Its Tourist Attractions.
The Marble region of Spain's Almeria has showcased its stunning variety of tourist attractions. Almeria's Provincial Council has highlighted the stunning tourist attractions that are available in four Almeria municipalities in the marble region. The council together with the Provincial tourism service and the Junta de Andalucia worked together to showcase the 'Costa de Almeria' destinations of Serón, Tíjola, Olula del Río and Alcóntar. The municipality of Tabernas joined in too, but is not part of the Marble region.
Travel agencies from cities in Spain including Madrid, Alicante, Mallorca and Guadalajara visited the five towns to see what they have on offer for potential tourists.
In Macael the agencies were able to visit the Marble interpretation centre and take part in a one-of-a-kind night walk. The City of Culture, Olula del Río allowed the visitors to tour the Casa Ibáñez Museum which is said to be a key cultural space. The visitors also got to see the Pérez Siquier Centre.
In the visits of Serón and Alcóntar, the event highlighted the Las Menas mining area along with bicycling along the Vía Verde del Hierro. Visitors were also treated to a trip to the Serón Planetarium, which is new as reported La Voz de Almeria.
Speaking of the event Fernando Giménez, director of tourism highlighted how especially in smaller municipalities in Almeria tourism is vital to the local economy. The director of tourism explained that, "with this action, we make known the immense heritage, culture, resources and services of our destination." He also went on to highlight how the "Costa de Almería is a safe, versatile and attractive destination".
It is hoped that the event will bring in many tourists in the future from other areas of Spain.
The Euro Weekly News is running a campaign to help reunite Brits in Spain with their family and friends by capping the costs of PCR tests for travel.  Please help us urge the UK government to cap the costs here