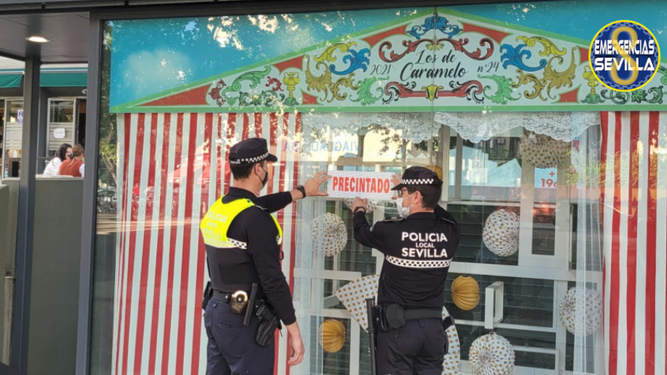 Police In Sevilla Close Down Bar For Selling Booze To Over 300 Minors And Flouting Covid Rules.
Police in Sevilla carried out a raid on a bar on Saturday night, April 17, after it was reported the management was selling alcohol to a very large group of underage drinkers.
When the officers arrived, at around 6.0pm, they were shocked to discover over 300 minors drinking beer and shots on the terrace of the Caramelo bar, which is located off Avenida San Francisco Javier in the city. 'Emergencías de Sevilla' posted the message on Twitter soon after police left.
The establishment was sealed once the approximately 300 people who were on its terrace have been sent home. The owners have been told to expect a large fine- denuncía, which could run into the thousands of euros. Another serious concern was the total lack of social distancing between customers, as the virus is still spreading fast through the region.
Coronavirus cases in Sevilla on the rise
The incidence of new coronavirus infections continues to increase as the virus enters it's fourth wave in the province. Proof of this is that the daily infections have now risen above 600, a number that had not been reached since mid-February when the third wave began to take hold last year.
The Health Authority reported 676 new cases in the province on Saturday, April 17. The total number of people who have tested positive through PCR and antigen tests since the pandemic broke out rises to 112,951.
The advance of this fourth wave is already increasing the hospital pressure, not surprisingly, in the last 24 hours, up to 63 new admissions have been recorded across health centres in the province. Since the pandemic broke out more than a year ago, 9,202 people have had to be admitted to the hospital for treatment in Sevilla.
Meanwhile, on a more positive note, people who have managed to recover from the disease continue to increase day by day and, in the last 24 hours, there have been 740 confirmed free from the infection.
Source: Diariosur