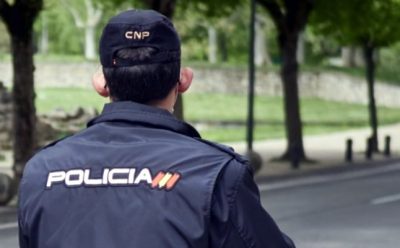 A 57-year-old man has been arrested for filming coworkers with a hidden camera in the locker room.
The National Police in Valencia has arrested a 57-year-old man, who has been accused of recording three of his coworkers using a hidden camera and a memory card that he concealed in a pen and installed into a ventilation grille in a changing room.
A worker noticed there was a foreign object in the ventilation grille in the changing room where she was undressing, thinking it was a spoon she attempted to remove it only to discover it was actually a pen with a hidden camera.
According to police reports, the secret camera recordings were investigated and discovered that the man had been recording three workers over eight days whilst they were in their personal changing room.
They also saw a man in the company's uniform who was allegedly accidentally recording himself whilst he was placing the camera inside the ventilation hole, which allowed him to be identified when police played it back and saw his face. Police then went to the workplace and arrested him as the perpetrator of a crime against privacy.
Source: Ok Diario
---
The Euro Weekly News is running a campaign to help reunite Brits in Spain with their family and friends by capping the costs of PCR tests for travel. Please help us urge the government to cap costs at http://www.euroweeklynews.com/2021/04/16/ewn-champions-the-rights-of-brits-in-spain-to-see-loved-ones-again/