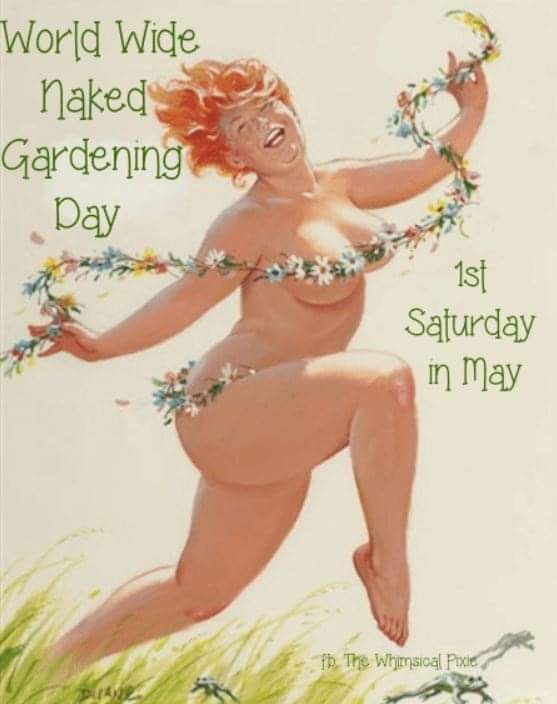 GREEN-FINGERED expats gear up to bare all for World Naked Gardening Day
This unofficial holiday is celebrated around the globe on the first Saturday in May every year, and for the 2021 edition brave expats are already gearing up to prune in the buff on this fun occasion aimed at promoting body confidence in a very tongue in cheek way. The main concern this year isn't baring all in the backyard, but it's actually the weather. Members of a popular gardening group took to Facebook wondering if May 1 will be too nippy to garden in the nip.
When asked if she was ready for Naked Gardening Day, one group member responded:
"Absolutely… just hope the forecasted rain makes the weeds grow sufficiently to cover my assets."
There is rain forecast on the day throughout much of the country, but the temperatures will generally hover around a rather balmy 20 degrees.
So, why garden naked? Well, according to a Facebook page dedicated to the day, it's good for the mind, body and soul:
"First of all, it's fun! Second only to swimming, gardening is at the top of the list of family-friendly activities people are most ready to consider doing nude. Moreover, our culture needs to move toward a healthy sense of both body acceptance and our relation to the natural environment. Gardening naked is not only a simple joy, it reminds us–even if only for those few sunkissed minutes–that we can be honest with who we are as humans and as part of this planet."
According to Wikipedia, World Naked Gardening Day (WNGD) was introduced in 2005 as a nudist movement to discourage body shaming and encourage acceptance of all forms of the human body, and the movement shows no sign of slowing down among the green-fingered expat community here in Spain.
"Awwwwwwww it's only naked… just enjoy it and don't be embarrassed… it's not like you're different from other humans," one progressive gardener wrote on Facebook.
Another joked: "Where should one wear a mask?"