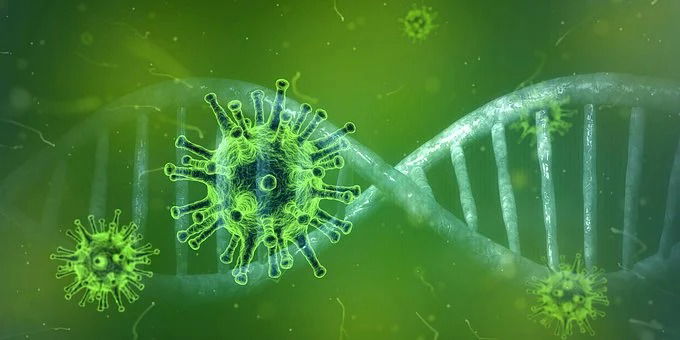 STUDY reveals where 60 per cent of worldwide Covid infections come from
As the latest wave of the coronavirus takes hold in Spain and across the globe, researchers are hard at work trying to determine where the majority of infections originate as a means of slowing the spread of Covid. A new study has thrown up several problems with the WHO's assertion that the virus is transmitted by large respiratory droplets that fall quickly to the ground or land on surfaces, instead suggesting that most infections are in fact caused by contagion via aerosols.
Six experts in the field submitted a paper to the scientific journal The Lancet citing ten reasons based on their findings that prove that coronavirus is transmitted mainly through the air. The most obvious factor for these researchers is the fact that scientific evidence has shown that around 60 per cent of infections that occur worldwide are in people who are asymptomatic, meaning that they don't cough or sneeze. It would therefore be very difficult for this huge group of individuals to pass on the virus through droplets, since they don't produce any.
Spanish scientist Jose Luis Jimenez, once of the world's leading experts on aerosol transmission, told Spanish daily 20 minutos that people who have Covid but no symptoms "do not cough or sneeze, and they generate very few large droplets. But they continue to produce infectious aerosols."
According to Luis Jimenez and the other contributors, "the substantial transmission of SARS-CoV-2" is more likely through the air. They studied outbreaks at large concert venues, on cruise ships, in nursing homes and prisons and found that they could not be adequately explained by the droplet theory, and determined that an airborne spread of Covid "may be the main drivers of the pandemic."
The experts also warned that the transmission of Covid "is greater indoors than outdoors and is substantially reduced with indoor ventilation." Worryingly though, the latest studies have also shown that the virus is also capable of remaining in the air for up to three hours.
The researchers concluded that "there is strong and consistent evidence that SARS-CoV-2 is spread by airborne transmission." They argued that even though there are multiple ways in which the virus can be transmitted, "it is likely that the air route is the dominant one".
---
The Euro Weekly News is running a campaign to help reunite Brits in Spain with their family and friends by capping the costs of PCR tests for travel.  Please help us urge the UK government to cap the costs here