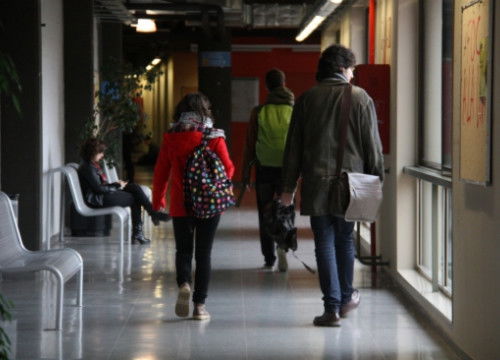 Student Unions In Spain Plan May 6 National Protests Demanding 'Quality Public Education.'
Students in Movement and the Student Front Unions have called for protests throughout Spain on May 6 "for a quality public education and service for the majority of the student body."
According to both unions, students  rights "continue to be attacked year after year."
Unions argue that even in midst of a crisis there has been increased inequality in the educational system which has expelled thousands of students from the university, with more to come, under the proposal for a new Organic Law of the University System, the so-called LOSU, which is being promoted by minister Manuel Castells.
They argue, (the Unions), that the proposed new law is merely an excuse for a broader reform of the Spanish University System that is planned for next autumn."
The organizers of the protests demand the "immediate" stoppage of the Royal Decree, as well as the "real, democratic and effective" participation of the students and workers involved in the creation of new university law.
They warn of "widespread fraud" in academic practices in which youth employment is characterised by high rates of unemployment, temporary employment and impartiality."
They also demand a "substantial" increase in funding, "after years of cuts, of public education at all levels as a condition for the possibility of quality education", and the reduction of the ratios in secondary education to 20 students per classroom, " not only in favour of teaching quality but also health safety in the classrooms", is another of their claims.
In terms of housing, they demand that empty houses belonging to banks and institutional funds be made available to the public and be used for rentals, in the face of "the indiscriminate increase in rents", which, they say, "has caused many students not to be able to study for not being able to move ".
Finally, the student unions ask for, quote: "resources, real equality, attention to the full development of the students and protection of the linguistic and cultural heritage of each place", as well as a greater endowment of resources for public health in matters of mental health. "Students have been suffering related problems in recent years due to various economic and academic factors, which has again been aggravated by the pandemic," they conclude.
Source: 20minutes