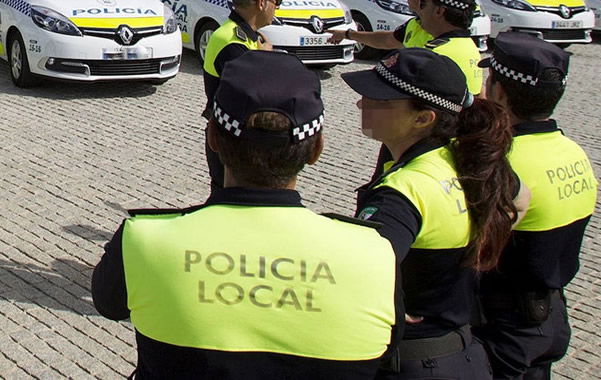 MÁLAGA Local Police Force To Swap Their Yellow Uniforms For Dark Blue

The Local Police force of Málaga will have a change of uniform colour from 2022, with the fluorescent yellow currently worn, being replaced by dark blue, when the next order for new uniforms is made, which is expected to be at the end of 2021, and an added bonus is this new uniform will not cost the taxpayer one cent extra, as darker garments are more cost-effective to purchase.
This historical change comes as the result of an agreement made by the police unions UPLB, and Sipan, with Avelino Barrionuevo, the head of Security.
Yellow was not the predominant colour worn by the entire force, as officers of the Operational Support Group (GOA) already wore the dark blue uniforms, with the head of the Sipan union, Manuel Jesús Troyano, saying, "in principle, the Local Administration has said yes and the change will proceed".
He continued, "It is logical, most of the staff in Andalucía have it so stipulated", and that this is "a historical outcry among the officers. Now, the Andalucían law of Coordination of Local Police is being processed and, when it is approved, the regional decree that regulates, among other aspects, the colour of the uniforms, will be changed".
Mr Troyano added, "The change of colour is a unanimous cry from all the staff of the Local Police. The origin of yellow was to be more visible on the street, but when it comes to regulating traffic, for example, we wear highly visible garments because they are reflective, but the group now wants a uniformity more in keeping with the times, yellow, for example, is very uncomfortable in summer".
Ángela Maldonado, the secretary-general of the other police union, UPLB, stated on March 22 in a letter, "A modern and renewed police force is the minimum for one of the best staff in Spain, and for this union, it is a fundamental objective at all levels, from the recognition and recovery of competences by the corresponding administrations, through a Fair Coordination Law and at the height, with the essential regulation of material resources, long weapons, tasers, etc ".
Her letter continued, "All this happens for a new image that reflects a perception according to other police forces, the homogenisation in the wardrobe, leaving behind the yellow is not only aesthetic, but it also carries a series of concepts and demonstrated pedagogical effects that enrich and facilitate a professional and respectful work".
On Thursday she told
La Opinion De Málaga
, "What's more, we have succeeded. Just two days ago we closed the agreement with Avelino Barrionuevo, we left yellow behind, it is a cry from the entire police".