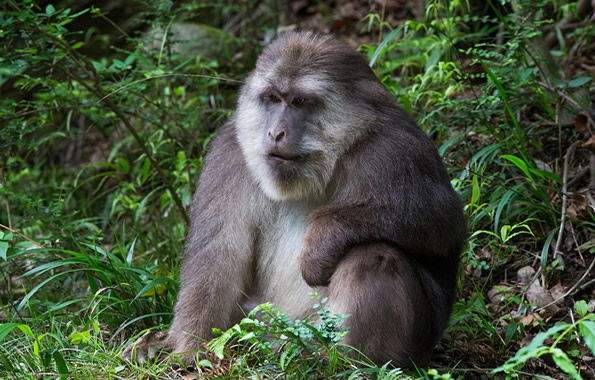 SPANISH Scientist Creates Hybrid Monkey-Human Embryos In Lab in China in scientific breakthrough

Sounding like something from a science-fiction story, Spanish scientist, Juan Carlos Izpisúa Belmonte, the director of the Gene Expression Laboratory of the Salk Institute of California, in La Jolla, and his team of scientists from various countries, has just successfully carried out in laboratories in China, the cultivation of 132 "chimera embryos" with a mixture of monkey and human cells.
Within six days of development, each of the monkey embryos in the blastocyst phase was injected with 25 human cells, specifically, reprogrammed pluripotent stem cells – capable of copying all types of cells in the body – with a fluorescent protein.
One day later human cells were detected in 132 embryos, as the cells had survived and integrated into the embryo, and 10 days later, 103 of them were still developing, although, survival soon began to decline, and 19 days later only three chimeras were still alive.
Izpisúa stressed, "Our goal is not to generate any new organism, any monster. And we are not doing anything like that. We are trying to understand how cells from different organisms communicate with one another".
Adding, "This knowledge will allow us to go back now and try to re-engineer these pathways that are successful for allowing appropriate development of human cells in these other animals. We are very, very excited".
The results of Izpisúa's are published in the medical journal 'Cell', an article which is also signed by scientists from the Kunmimg University of Science and Technology in China, and the San Antonio de Murcia Catholic University (UCAM), in Spain.
Professor Julian Savulescu, a director of the Oxford Uehiro Centre for Practical Ethics and co-director of the Wellcome Centre for Ethics and Humanities, University of Oxford, told Irish News that the research "opens Pandora's box to human-nonhuman chimeras", as reported by dailystar.co.uk.