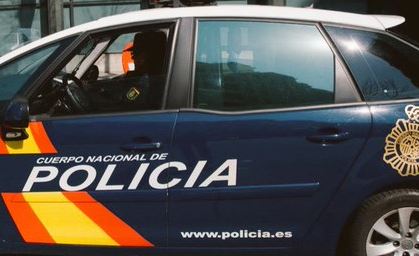 Spanish Police Rescue Young Girl Sold by Her Parents.
POLICE in Spain have rescued a young girl, aged only 12 years old, who is believed to have been sold to another family by her own parents. Spanish National Police made the rescue in Spain's A Coruña on Wednesday.
Police had painstakingly searched for the girl during a one-month long search after it is believed that she was exchanged for money in Cordoba, in southern Spain. The child was then moved to Galicia, where she was finally located by police.
The girl had previously been attending a school in Cordoba but the school became suspicious after she failed to attend. The school approached her parents but they were unable to convince the school regarding the reason for their daughter's absence. Teachers from the Cordoba school then went on to alert both the police and the education authorities, according to sources, as reported El Pais.
It is believed that the young girl was sold by her own parents for about €4,000. An arrest was made of three Romanian nationals after a police raid at a property on Calle De la Torre. A couple and a further relative were arrested at the address in the Monte Alto area of A Coruña according to sources who are acquainted with the police operation.
Health workers attended the house and after the girl was rescued she was handed over to Galicia's social services to be cared for. It was expected that she would be thoroughly checked out medically to ensure that she had not been injured or abused. The possibility of the girl having been sold to be married into the family has been raised.