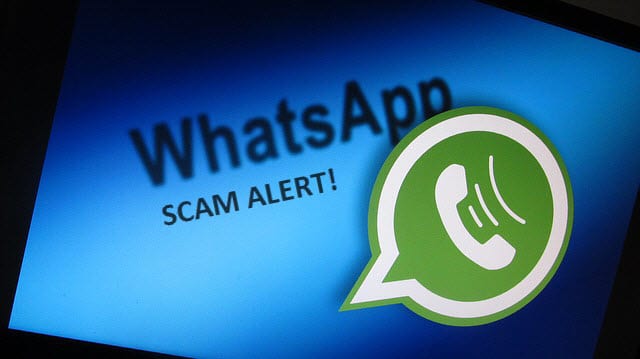 New vaccine text scam sweeps Spain's Costa Blanca
THE coronavirus pandemic has been the perfect time for unscrupulous people to take advantage of the vulnerable, and with expats and Spaniards alike anxious to be vaccinated against Covid, the scammers have wasted no opportunity to make a quick buck. And so the Generalitat Valenciana has warned of yet another scam circulating the Costa Blanca, aimed at siphoning money from the unwitting victim's account.
Officials have confirmed that the latest trick involves sending a WhatsApp message indicating that the recipient has been "selected" by the National Institute of Social Security to receive the AstraZeneca vaccine, according to Spanish daily El Periodico. The government took to Twitter to warn the general public about this latest con, and pointed out the main ways to spot a fraudster. Firstly, officials were quick to highlight that there is no "selection" process where a chosen few are given the jab ahead of others – the President, Pedro Sanchez, has devised a vaccination schedule which will be strictly adhered to. Secondly, messages notifying a person of the vaccination date are always sent through SMS, and never via WhatsApp. Finally, the government has asked people to look out for obvious spelling or grammar mistakes in the messages, such as the scammer typing "Generalitad" instead of Generalitat.
Likewise, Torrevieja Council warned on Thursday, April 15 of bogus messages being posted on social media advising people to report to their nearest vaccination centre without an appointment. Responding to this particularly unfunny joke, Torrevieja officials released a statement which said:
"It is circulating on instant messaging platforms and social networks that, TODAY, all of those people over 70 years of age, who are not vaccinated, can go to the Municipal Leisure Centre (CMO), WITHOUT ANY APPOINTMENT and get vaccinated. Torrevieja City Council would like to confirm that this information is FALSE. Therefore, we ask all Torrevieja residents ensure that this message is spread throughout the community and request that all residents remain calm," it stated.
"All of those who are in the age group of over 70 years, and have not yet been vaccinated, will be notified directly by the Torrevieja Health Department and given an appointment," as reported by Murcia Today.
⚠️Si t'arriba un missatge a través de Whastsapp sobre una selecció per a ser vacuna't, esborra'l i no li dones continuïtat perquè és una informació falsa.

Informa't sempre als canals oficials.#StopBulos
⤵️ https://t.co/OopnblXOUC

— GVA 112CV (@GVA112) April 16, 2021