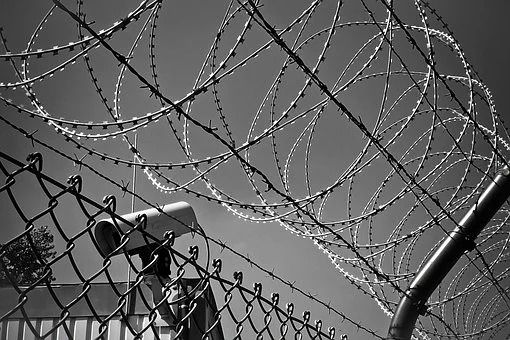 MURCIA inmate charged with recruiting jihadists in prison
A 31-year-old Spanish man, currently serving time in a Murcian prison after being arrested in the Spanish autonomous community of Cueta, has been arrested while still incarcerated by anti-terrorist officers accused of recruiting jihadists within the penitentiary. The inmate was originally jailed for being an "informant," a well-known term used by Daesh globally to recruit fellow jihadist followers, and has been serving his sentence in the Murcia II prison, Campos del Rio, where he was once again arrested on Thursday, April 15.
The investigation into this individual began back in 2019, when prison officers trained in the field of the prevention, detection and control of radical groups within penitentiaries learned that he was still trying to recruit people to his cause while locked up. The surveillance on him was thus redoubled, and officers discovered that he was still deeply entrenched in the jihadist organisation and had outside knowledge on how they were operating.
Before being arrested, the man had uploaded tens of thousands of videos aimed at recruiting new members to his terrorist group, according to Spanish daily ABC, and specialist officers consider him to be a 'mindhunter' – someone particularly dangerous capable of manipulating fellow inmates and indoctrinate them to his cause.
"Thanks to the work of the prison officials, we have acted quickly and this individual has not managed to win over a group of followers inside the prison," prison sources told ABC.
"The coordination of the Police with Penitentiary Institutions is absolute, and as this Corps is the one that has detained more than 80 per cent of the jailed jihadists, the working mechanisms are well oiled. In fact, every time one of those arrested is imprisoned, a history of the characteristics of the inmate is sent to the prison, which allows them to follow effective strategies," the source added.