WHO Urges BAN On Chinese Food Markets That Sell Live Animals To Stem Covid.
The World Health Organisation (WHO) has called for a complete ban on the sale of live animals in Chinese traditional food markets in a bid to stem any future outbreaks of diseases like the coronavirus.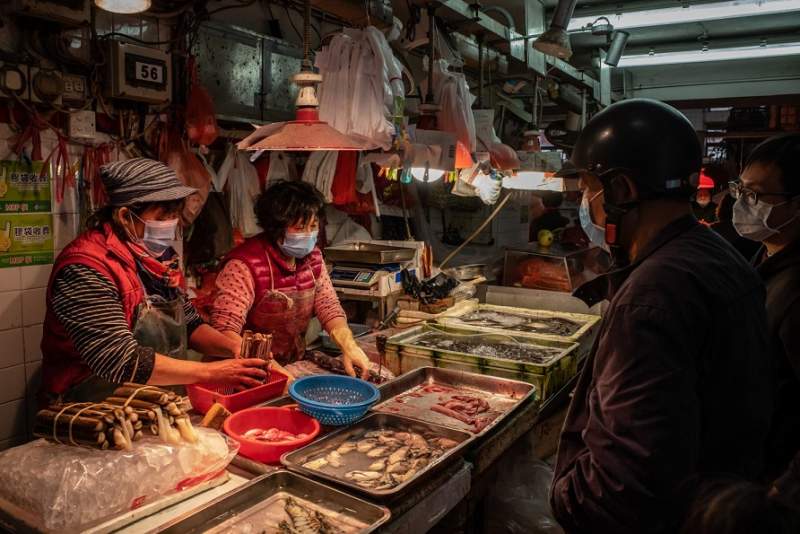 The WHO has called on all governments, not just the Chinese, to suspend the trade in "live caught wild animals of mammalian species" sold in so-called wet markets to reduce the public health risks. The ban reverses the organisation's previous opinion, which they published last May, that wet markets need not be shut down.
The WHO had said that conditions in the markets should be improved but that shutting them down would interrupt food supplies and cost too many jobs.
It follows a joint study by WHO and health officials in China into the origins of the Covid-19 outbreak, which said markets mixing the sale of both live and dead animals were a likely source of the outbreak.
They concluded the study by saying that the animal where Covid originated – most likely a bat- passed the disease on to an intermediary species which then infected people.
While that process may have taken place in China, the report's authors refused to rule out the possibility that the infection took place overseas and the infected animal was then imported into the country.
China has faced claims that the Wuhan Institute of Virology could be the source of the Covid-19 virus. But in February a team of experts from China and the WHO concluded it was "extremely unlikely" that the virus entered the human population as a result of a laboratory-related incident.
Source: Independant
It is still mandatory to wear masks during the pandemic, Amazon has a great range in stock, click on the link to see what they have on offer. https://amzn.to/3826Rmr