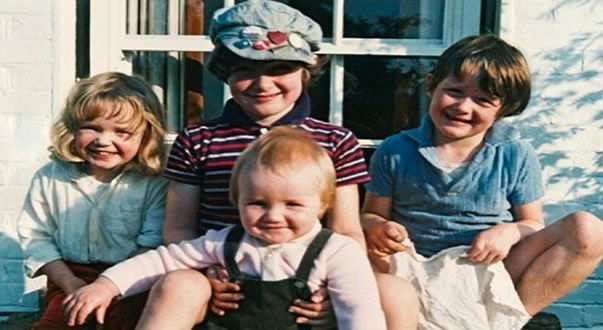 PIERS MORGAN Fans Surprised As The Former GMB Host Shares A Rare Childhood Photograph

Piers Morgan, the 56-year-old former Good Morning Britain host surprised his army of fans when he shared a throwback photograph online, picturing him posing as a youngster, with his two brothers and sister, as he marked International Siblings Day.
Piers accompanied his photo with the words, "Belated 'Happy International Siblings Day (apparently it was yesterday…) to my younger brothers and sister. We were a cheeky bunch of little scamps. Wish I still had that cap.."
Tragically, the popular television presenter's father passed away when he was just 11 months old, and he has an older brother Jeremy. His mother remarried to Gynne Pughe-Morgan, and Jeremy and Piers decided to adopt their step-father's surname.
Two more children were born out of that marriage, his younger brother Rupert, and Charlotte, their younger sister, with Piers causing fans to swoon over Rupert when he posted a photo last Summer showing him enjoying a pint with his two brothers.
As well as being called adorable, one fan commented on his latest photo, "Lovely photo Piers. Your daughter definitely takes after you. Funny 3 boys and a girl in your parent's children and you have 3 sons and a daughter", while another fan said, "I want to see more of the pictures please!".
On another topic, it has been claimed that Meghan Markle is assembling what has been described as "a very aggressive legal team", to respond to the accusations that Piers had made about her, after the now-famous Oprah Winfrey interview.
Speaking on TalkRADIO, royal expert Angela Levin called Piers a "brave man" and warned, "Meghan has a very, very aggressive legal team and I think it's always amazing what these lawyers can come up with", as reported by mirror.co.uk.