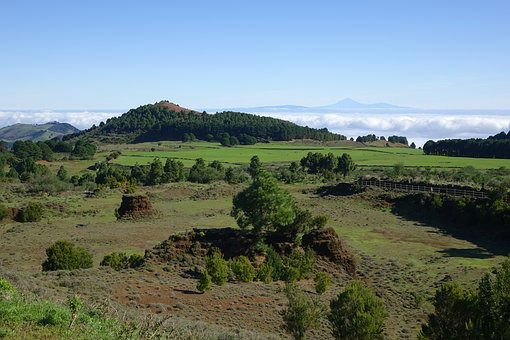 Migrants found dead on boat near Spain's Canary Islands, and many more were found in a 'serious condition'.
According to the Spanish Red Cross a migrant boat was discovered off the coast of El Hierro island with at least four people having died on the boat. The boat was discovered off the coast of the Canary Island's El Hierro on Sunday and from the 23 people that had been on board, it is reported by the Spanish Red Cross that 16 of them were found in a 'serious condition'.
A rescue operation was quickly started on Sunday afternoon and three helicopters set out to airlift injured migrants to safety. According to Aljazeera, rescuers were able to airlift three migrants to Tenerife for treatment. The four people that had been found to have already died were taken to the island of El Hierro.
The fishing boat which the migrants had used to attempt the crossing had been spotted about 120 miles south of El Hierro as reported local media. It is believed that since the beginning of this year up until March 31 over 3000 migrants have arrived in the Canary Islands. This figure is considerably lower than the same period in 2019.
In a bid to limit migration into Spain, Spanish President Pedro Sánchez headed to Africa on a mini tour last week in which he visited two African nations. It is hoped that by improving ties with Africa, illegal migration into Spain could be limited as reported Africa.cgtn.
During 2020 over 40,000 people headed from West Africa and Morocco into Spain and many of those did so by taking a risky trip to the Canary Islands on a flimsy boat. Many of these immigrants have risked their lives in order to head to Europe for a better life. It is currently feared that with the ongoing Coronavirus pandemic more Africans will be tempted to make the dangerous journey over to Spain.