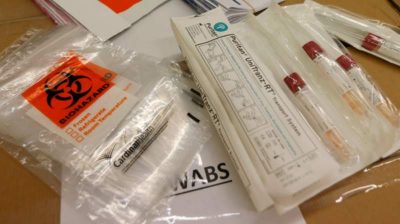 TWO of the eight Valencian indicators now at the 'new normal' level
As autonomous communities across Spain bid farewell to another Easter and children prepare to return to school, the Health Ministry is waiting with bated breath to see what the impact will be on infection levels. The current situation varies widely across the country, with two communities still at the extreme risk level, six at high risk, two at medium risk and five now at the lowest level. Valencia is one of those communities now at low risk, according to the government's traffic light system, which gives eight indicators to judge how the evolution of the health situation is faring in different regions.
According to the Interterritorial Council, the Valencian Community has now hit two of the eight indicators for the "new normality": the positive Covid test rate and hospital bed occupancy. Three or four other communities also have some data at the new normal level, according to Spanish daily Informacion.
The Ministry of health confirmed on Sunday, April 11 that only three per cent of Covid tests carried out this week have been positive in the Valencian Community, which is one point below the new normal level. Needless to say, the lower the data the better, and the figures are a good indication that the spread of the virus is being contained. In addition, 303 have been admitted to hospital, compared with a staggering 4,700 back in January. This represents just 1.8 per cent of total hospital beds, a figure only being currently beaten by the Balearic Islands.
In addition to these two indicators, Valencia's Covid incidence rate is also looking very good for the last 7 and 14 days. The cumulative incidence rate currently sits at 35 cases per 100,000 inhabitants, a slight increase on the 32 cases from two weeks ago. For those in the over 65 age group, the contagion rate is now down to 24 per 100,000 in the last 14 days.