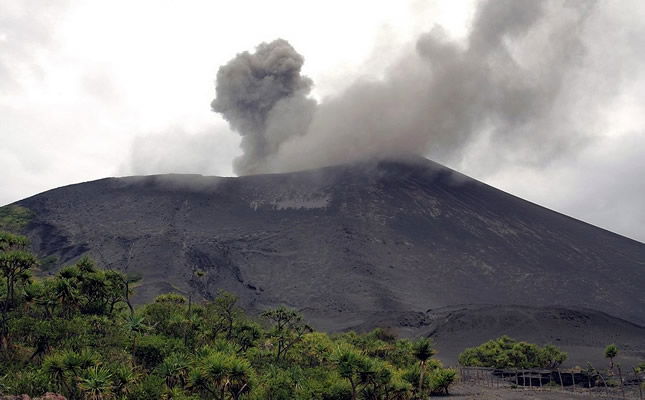 REMOTE South Pacific Tribe Worshipped Prince Philip Believing He Was Their God

The remote Vanuatu island of Tanna, located in the South Pacific, is home to the 400 strong Yaohnanen tribesmen and women, and they are reportedly devastated after hearing of the death of Prince Philip.
For decades, their tribe has worshipped the Duke of Edinburgh, believing him to be the reincarnation of a volcano spirit, and they treated him as a God, praying every day for him to protect their yam and banana crops.
Mary Niere works as an accountant in the nearby White Grass Ocean Resort and Spa, and told Daily Mail Australia that when she went to the village later on Saturday and told the tribe the tragic news as they returned from their day's work, they were clearly devastated, and have now started a ritualistic mourning process, which involved loud wailing, a sign of intense grief, that could last for weeks.
Ms Niere told how an old man was sitting at the 'nakamal', and, "When I told him, he was shocked, and asked if I was telling the truth because he couldn't believe it. They had to send messages to the yam garden to get the people back and when the chief (Charlie) came and everyone found out. They were very, very sad".
She added, "The men were silent and looking down. Many of the women were very emotional and crying a lot", and they have even made a video sending their condolences to the royal family, which you can watch below.
Nobody really knows the exact reason why the Duke came to be seen as a God to this remote South Pacific tribe, but some say it could relate to when, in 1974, he visited the capital of modern-day Vanuata, Port Vila, of what was then an Anglo-French colony named New Hebrides.
Legend has it that tribesmen had once seen large portraits of Philip with Queen Elizabeth depicting when the Royal couple had visited Port Vila back in the 1960s, and believed this man had married a powerful white Queen living on the opposite side of the world, and was the reincarnation of a volcano spirit, and that one day he would return to Tanna.
During the 1974 visit, Chief Jack Naiva, a warrior from Tanna, accompanied by other tribesmen, had apparently paddled their canoes 150 miles to Port Vila and greeted Philip as he disembarked the royal yacht Britannia, and that is when they believed he was the God sent from the heavens to protect them and bring them good fortune, as reported by dailymail.co.uk.