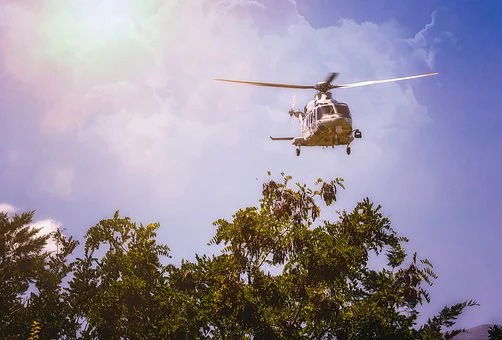 NARCO monitoring helicopters out of commission in Spain for almost a month
The four Eurocopter helicopters tasked with patrolling Spain's coast to monitor drug trafficking haven't taken flight in almost a month, according to Spanish daily Ok Diario. Sources from Hacienda said on Friday, April 9, that the entire fleet "is now fully operational" having being grounded for 25 days, leaving Spain particularly vulnerable to trafficking networks. The Tax Agency awarded a new contract to the Eliance Helicopter Global group on March 13 for the piloting and maintenance of the fleet, but despite assurances, the crafts are still not up and running as planned.
According to sources, two of the helicopters have resumed their monitoring of the coasts off Algeciras and Almeria having not flown in 25 days, while the other two, a BK117 and an AS365N3 Dauphin, have yet to resume their patrols of Vigo and Murcia. They are currently grounded at a base in Cuatro Vientos undergoing a review, which could take several more weeks.
The delay has been caused by the Spanish Air Safety Agency (AESA) needing to approve the maintenance contract of Eliance, a process that can take more than three months. Because of the seriousness of having the entire Customs Surveillance fleet grounded, the Tax Agency managed to get AESA to expedite the permits.
"The process of transferring the documentation and airworthiness records of the fleet, under the necessary and corresponding supervision of AESA, has been carried out and, therefore, the fleet is already operational, regardless of the periodic reviews," a spokesperson from the Treasury said.
The two helicopters that are up and running are responsible for the surveillance of the southern coast of Spain and the Strait of Gibraltar, which is one of the main entry points for drugs being smuggled into Europe. Patrol boats from the naval fleet of the Customs Department are being used to monitor the other coastal areas in the absence of the helicopters.