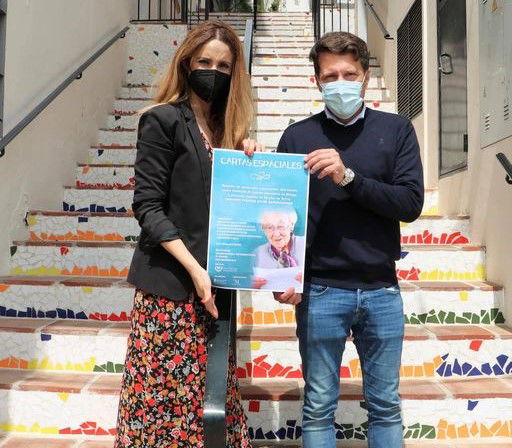 Youngsters reach out to 'lonely and isolated' elderly in Torrox with "special letters" to "bridge the gap between generations".
PUPILS from schools in Malaga province are writing to residents over 65 to share information about what's going on as part of a council initiative.
"Torrox Council has always been committed to our elders. Since the pandemic began we have been aware of their needs, as in many cases they live alone or are highly dependent and have not been able to receive visits or help from their families," said Councillor Sandra Extremera.
The initiative, called Special Letters, aims to minimise isolation in such a vulnerable group, by putting school children of different ages and from different localities in touch with older people by sending letters.
"This allows students the champions of a community service, strengthening their self-esteem and emotional well-being," added Extremera.
"One of the council's main priorities, when home confinement began, was to remain in contact with the elderly, so we created a Facebook page which offers virtual physical activity classes and a channel of communication in which they have been able to interact with each other".
A series of 'computer literate' weekly workshops for the elderly will also begin on Thursday, April 15 in Torrox, Tuesday, April 20, in Torrox Costa, and Wednesday 21 in El Morche, which will run until June.
Anybody interested in taking part can register at the Torrox Department for the Elderly, in Calle Almedina 24 bajo K, by calling 952 532 526 or by emailing: [email protected]
Teachers, psychologists and social workers will be in charge of coordinating the initiative with both the elderly and the school so that they write the letters according to the topics established in the educational curriculum.
Working with the council, the project is the brainchild of the Con.Ciencia Association which was created by a group of psychology and medicine professionals "moved by the desire, the spirit and the passion" to offer solidarity support to different groups.