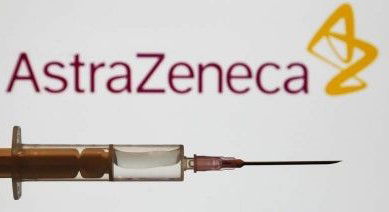 ONE in five people in Spain's Valencia don't show up for their Covid jab appointment
As Spain steps up a gear in its vaccination plan and the Covid incidence rates are remaining relatively stable, with only moderate increases, it is worrying news that a large number of people over the age of 65 in the Valencian Community aren't even turning up to their vaccination appointments. While the country waits with bated breath to see if travel between the UK will be allowed next month, and the news that expats will be entitled to the Covid jab, authorities are worried that the low uptake in the AstraZeneca vaccine could prove to be a major setback.
According to data released by Spain's Ministry of Health, around 20 per cent of the 90,000 people called for their vaccine in the first week of April in this age bracket didn't turn up for the jab. However, the regional government has cautioned that this doesn't necessarily reflect an out-and-out refusal of the AstraZeneca vaccine, as the numbers could reflect people who have already had Covid and been told to wait six months before being inoculated, or those who have underlying health conditions for whom the Pfizer or Moderna jabs would be more suitable.
"All this mess ends up deteriorating the vaccination campaign," Public Health expert, Salvador Peiró told Spanish daily Informacion. "Now we have to vaccinate the elderly because they are the ones who have more risks, the damage of the disease in their case is enormous and it seems that thrombi are less frequent," he explained.
Experts continue to urge Spanish citizens and expats alike to accept whatever vaccine is offered to them without delay. In fact, a recent study conducted by the Winton Centre for Risk and Evidence Communication at the University of Cambridge showed that the risk of someone being admitted to the ICU due to contracting Covid is 638 times more likely than suffering a blood clot from the AstraZeneca jab in people aged between 60 and 69 years.