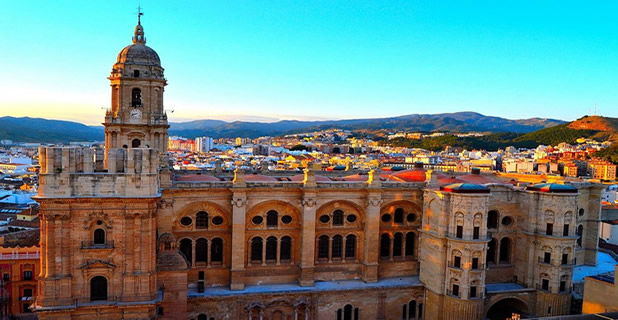 MÁLAGA Cathedral's Leaking Roof Needs A €7 Million Long-Term Investment

The Diocese of Málaga has passed a detailed plan to the Regional Ministry of Culture in which it estimates that a long-term investment of €7 million is needed to fix the problem of its leaking roof, and now the Ministry has to decide whether to undertake this work or not.
In the original plans drawn up in 1764 by the architect Ventura Rodríguez, it was proposed that the cathedral should have a gable roof, but that was never constructed.
Juan Manuel Sánchez La Chica, and Adolfo de la Torre Prieto, the two architects involved in designing Málaga cathedral's new roof, have proposed a structure made of laminated wood and steel, which can be accessed from inside and outside, which will be decorated with honey and cream coloured ceramic tiles to resemble the roofs of both the Episcopal Palace, and El Sagrario church.
The architects have said that the new roof will be supported not by the existing roof – which will stay in place – but by the main structure of the building, something that from ground level will be barely noticeable.
Currently, the leaking roof had been fixed back in 2009, in the 'Catalan style', which involved a skin formed by a sheet of lead, covered with bricks, but it has not been successful, with large cracks appearing as a result of the rapid determination of the vaults both inside and outside, and of course the cracks allow the rain to enter, as reported by surinenglish.com.