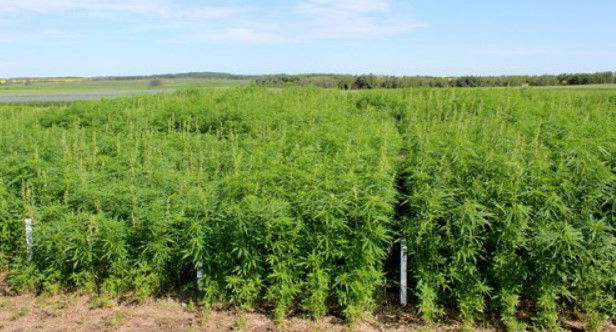 CULTIVATION Of Hemp Crops In Spain Has Increased Eightfold Since 2016 

Data from the Spanish Agrarian Guarantee Fund (FEGA), has shown that during 2020, the area under dedicated cultivation of hemp in Spain has gone up from 61 hectares to 510 hectares, meaning it has increased eightfold since 2016, on 'hemp for fibre' area, declared in the single CAP application.
The Ministry of Agriculture has pointed out that although this figure is still relatively low within Spanish industrial crop growing, it does mean that interest in the production of this crop is increasing, and as such, has produced an informative document which lays out to prospective farmers and growers the main conditions relating to the cultivation of this specific crop, explaining the permitted purposes, the applicable regulations, and the existing obligations for growers.
Hemp belongs to the Cannabis sativa L. family and has been cultivated throughout history as a source of fibre for the manufacture of textile or paper use, to obtain food products, for medicinal purposes, and for cosmetic uses.
However, due to the possible presence of narcotic elements in the cannabis plant, the hemp farmer must be fully aware of the regulations that apply to its cultivation, for what purposes it is allowed, and of the obligations that this has to comply with, issues that need complying with responsibly, and correctly, to be aware of the consequences, especially criminally, in the case of non-compliance with the regulations on narcotics.
The Ministry of Agriculture pointed out that in particular, lately, there has been a growing interest in the cultivation of hemp for its content of cannabidiol (CBD), a phytocannabinoid that is extracted from this plant whose production is subject to regulatory restrictions, and which is causing a lot of debate in medical circles about its use.
The document was prepared in collaboration with the autonomous communities' agricultural administrations, along with the Spanish Agency for Medicines and Health Products (AEMPS), and with the Technical Unit of the Judicial Police of the Guardia Civil, as reported by eldiario.es.