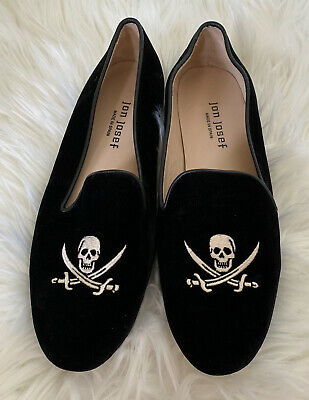 US First Lady spotted out and about in artisan shoes made in Spain's Costa Blanca.
THE First Lady of the United States, Jill Biden, has shown that she knows how to step out in style as she was spotted out on a stroll this week sporting a pair of shoes made entirely in Elda in Spain's Costa Blanca. Mrs Biden was photographed in a chique pair of flats from the Jon Josef range at Textil In, a company based in the province of Alicante.
Textil In prides itself on seamlessly blending fashion with comfort and aims to "continue to vindicate the work of shoemaker artisans and the auxiliary industry, giving it the relevance and visibility that what is made by hand and in Spain deserves.
The First Lady's funky footwear of choice is a pair of black velvet smoking slippers with a skull and crossbow motif across the toes, and they would have set her back a saucy $185 (€155.50).
The Valencian company proudly boasts on their website that the classic shoes were spotted on Dr Biden's toes as she stepped off Marine One on her duties as First Lady.
For the textile company "there is much talk about international brands of bags and shoes, but there is a great lack of knowledge about their components, much of them manufactured and developed in our country and specifically in the city of Elda."
The creative director of Textil In, Joaquín Planelles, has stated that "in these times, it is a great joy to see footwear entirely manufactured in our country on a first lady."
The US President, Joe Biden, today joined the rest of the world in paying his respects to Prince Philip, who sadly passed away on April 9 at the age of 99 after spending several weeks in hospital.
"On behalf of all the people of the United States, we send our deepest condolences to Her Majesty Queen Elizabeth II, the entire Royal Family, and all the people of the United Kingdom on the death of His Royal Highness Prince Philip, the Duke of Edinburgh," the White House released in a statement from President Biden and first lady Jill Biden.
"Jill and I are keeping the Queen and to Prince Philip's children, grandchildren, and great-grandchildren in our hearts during this time," the statement read.