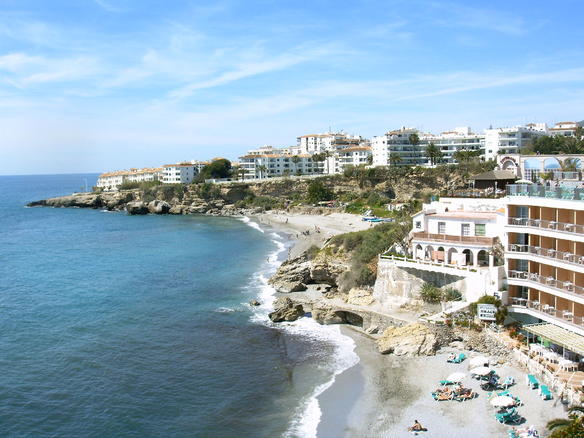 The Prosecutor's Office in Malaga has thrown out an investigation into Nerja over complaints about untreated sewage being dumped in the sea.
THE Malaga Prosecutor's Office has thrown out the investigation following a complaint that Nerja has been dumping untreated sewage in the sea.
According to Spanish newspaper Malaga Hoy, prosecutors do not believe there are criminal charges over the untreated sewage and have thrown out the case.
The investigation began after complaints from a business owner from Nerja and group Ecologistas en Accion over claims sewage was being dumped into the sea and the alleged lack of compliance of the council with existing regulations.
A representative from the Environment of the Prosecutor's Office looked at the reports issued by different agencies and administrations which confirmed the untreated discharges and pointed to possible damage to the quality of the water and the wildlife.
A document found, "nine tons of marine garbage accumulated in the discharge points."
Prosecutors found the council had a duty to avoid environmental damage, however said it did not believe a crime had been carried out.
The news comes after Nerja Council is set to avoid a €7 million bill for its wastewater plant.
The Ministry for Ecological Transition has committed to withdrawing from its agreement the clause that obliges Nerja to pay more than €7 million to hand over the wastewater treatment plant to the council.
The move was announced by the mayor of Nerja, Jose Alberto Armijo, after a meeting with the General Director of Water, Teodoro Estrela, as well as first deputy mayor, Francisco Arce, the Chief of Infrastructure Service, Antonio Dorado, and the Ministry technician, Manuel Garrido.
The mayor has reported the council had voted to request the Water Directorate reconsider the first draft of the agreement, deleting the clause requiring Nerja to pay.
He said: "the Ministry had never told us about this rate, which if it had been applied would have a very significant negative impact on the pockets of the people of Nerja."
He added: "We understand that the principle of charging, which the Ministry intended to apply, is for new infrastructures, but not ones like ours which has been in development for years and is about to be delivered."
For his part, the General Director of Water, Teodoro Estrela, has promised to withdraw the clause from the draft agreement and send it to Nerja.