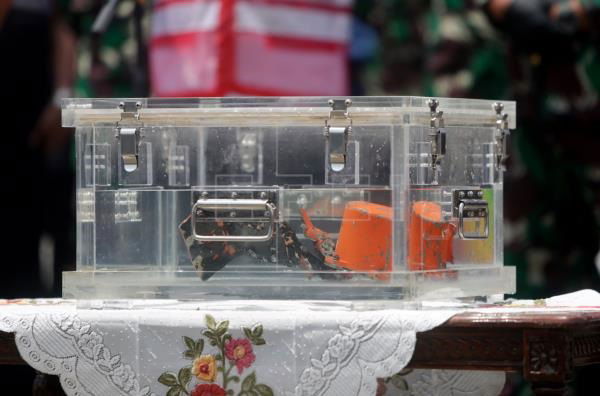 Divers Recover Second Black Box From January's Indonesian Fatal Air Crash.
Indonesian search teams have announced that they have found the second black box from the Sriwijaya Air company plane, which fell into the Java Sea with 62 people on board shortly after taking off from Jakarta on January 9.
The head of the National Transportation Security Committee, Soerjanto Tjahjono, explained at a press conference today, Wednesday, March 31, that the cabin voice recorder was found one meter deep on Tuesday night. The authorities expect that the process of reading the data, transcribing and comparing the information with that obtained from the flight recorder (the other black box) will take between three days and a week.
The recordings from the second box could prove crucial to understanding what caused a catastrophic loss of control after take-off. While the remote-controlled vehicles scoured the seabed, navy vessels with sonar searched from the surface.
Once the black boxes are retrieved, Indonesia's National Transportation Safety Committee (KNKT) expects to be able to read the information in three days. About 160 divers were part of the 3,600 personnel involved in the massive search operation.
"They've got to go through garbage and other debris [on the seafloor] and the mud and visibility are also a challenge," Yusuf Latif, a spokesman for Indonesia's search-and-rescue agency Basarnas, said on Tuesday.
The searchers, assisted by 13 helicopters, 54 large ships, and 20 small boats, found parts of the plane soon after the crash in January and sent scores of body bags containing human remains to police identification experts.
Families Of Indonesian Plane Crash Victims Sue Boeing
Wisner Law Firm, which represents the family of three victims of the Sriwijaya flight SJ-182 which crashed into the sea just minutes of taking off from Jakarta's main airport, has confirmed that one of the families has decided to take legal action against Boeing, claiming that the 737-500 aircraft was "defective and unreasonably dangerous.
---
Thank you for taking the time to read this news article "Divers Recover Second Black Box From January's Indonesian Fatal Air Crash". For more UK daily news, Spanish daily news and Global news stories, visit the Euro Weekly News home page.