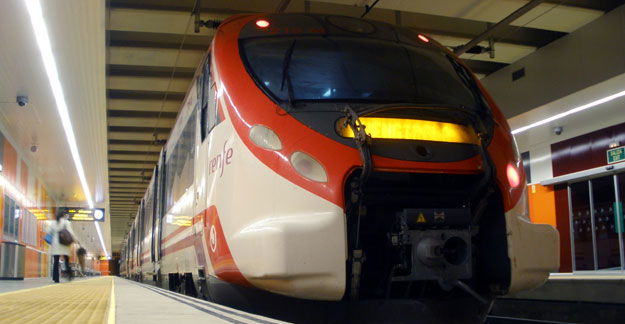 AVE high-speed train company to create 100 jobs in Spain
ILSA, an Italian-owned, Spanish operated high-speed train operator, has announced the arrival of 23 new latest generation trains between Alicante and Madrid by 2022, and thus is looking to recruit up to 100 highly-skilled train drivers. Applicants will have to hold a current Category B Railway Vehicle Driving licence and demonstrated professional experience of a minimum of two years with the Railway Network of General Interest (RFIG). In addition, ILSA requires all candidates to present a certificate of psychological aptitude.
The successful candidates are promised comprehensive training and promising career development opportunities. In addition to the driver vacancies, the company plans to launch a recruitment drive later in the year for 500 customer service positions in the province.
The new high-speed trains, which will begin operating between Madrid, Barcelona, Sevilla, Malaga, Cordoba, Valencia, Alicante and Zaragoza in 2022, come with an €800million price tag, but can boast the fact that they are the only operator in Europe with such an advanced system.
The 23 highly-specialised machines are being built by Hitachi and Bombardier in Italy, where the assembly and construction will take place, and Spain, which supplies the engines.
The Italian-owned company has set its sights very high indeed, aiming to become the leading Spanish high-speed private rail operator.
________________________________________________________________________
Thank you for taking the time to read this news article "High-Speed AVE Company To Create 100 Jobs In Spain". For more UK daily news, Spanish daily news and Global news stories, visit the Euro Weekly News home page.