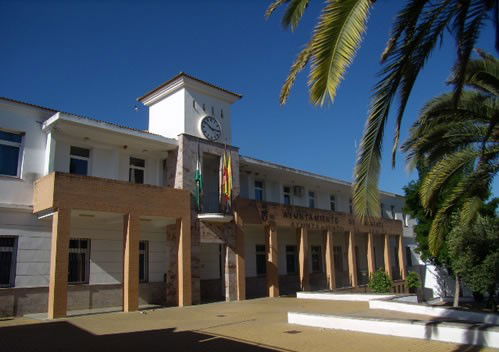 A KIND-HEARTED mystery donor has now gifted around 75,000 masks to residents of the town of Arriate in the Serrania de Ronda, Malaga.
The donor, who wishes to remain anonymous, has organised his most recent shipment of free masks to Arriate's town hall from China, bringing the total number he has donated to the Malaga town since March last year to around 75,000.
The most recent cargo is now being distributed amongst local residents.
Known only as the "anonymous Ariateño," sources say the donor is a middle-aged male resident of Arriate.
Francisco Javier Anet, the town's mayor, told one publication he does know the donor's identity but has promised not to reveal it.
He said: "He does not want anyone to know who he is, he wants to remain in the strictest anonymity.
It is one of the greatest examples of solidarity that I have seen in the framework of this pandemic, really … It is worthy of admiration and it is a great proof of the solidarity that has always characterized Arriate."
Anet continued: "He does not live in China but let's say he is able to manage everything."
He added: "Everyone in Arriate asks me who he is, but it's a secret. He says that contributing to Arriate's safety against Covid is his satisfaction. Residents are very curious about it and they do not stop asking but, for my part, it is the commitment we reached, that it was a secret."
The mayor said the donor had not only gifted masks but also gloves and other types of PPE.
The mayor explained: "In March we already had masks, when there was difficulty in all of Spain to get them and everyone was trying to buy masks and gloves in China. We also [had problems].
"It was expensive, it was complicated, especially in customs, to avoid everything being confiscated.
The mayor said since the donations started, "we have never lacked any supplies," adding the the donations had entailed a, "very large," economic cost.
---
Thank you for taking the time to read this news article "Mystery Donor Anonymously Gifts Community 75,000 Masks". For more UK daily news, Spanish daily news and Global news stories, visit the Euro Weekly News home page.