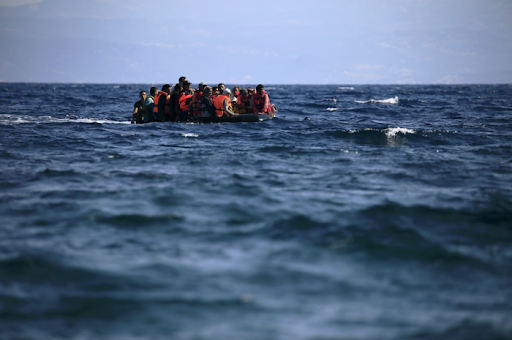 THE UNITED NATIONS has condemned the failure of Italy to save the lives of 200 migrants during a 2013 Meditteranean sea disaster.
The UN's Human Rights Committee announced on Wednesday (January 27th) that Italy had failed to save the lives of 200 migrants when repeated calls to rescue their Meditteranean ship went ignored.
Families of the victims, who were from Syria and Palestine, brought a legal case against the Italian government for failing to save the sinking ship. An inquiry found that Italy had responded to appeals for help by contacting authorities in nearby Malta, whose rescue team consequently took five hours to reach the scene of the maritime disaster.
"Had the Italian authorities immediately directed its naval ship and coastguard boats after the distress calls, the rescue would have reached the vessel at the latest two hours before it sank," said UN committee member Hélène Tigroudja.
"The accident happened in the international waters within the Maltese search and rescue zone but the location was indeed closest to Italy and to one of its naval ships."
The UN said that Italy had broken international law, which obliges countries to protect the lives of anyone struggling at sea. The case has highlighted the plights of migrants in their attempts to flee war and poverty in Africa and the Middle East by making the perilous journey to Europe.
"We hear harrowing first-hand accounts of brutality and abuses that refugees and migrants suffer along the routes towards the Mediterranean. Many fall prey to traffickers and smugglers and are abused, extorted, raped, and sometimes killed or left to die," said Vincent Cochetel, the UNHCR's special envoy for the Mediterranean sea crisis.
---
Thank you for taking the time to read this news article "UN Condemns Italy for Failing to Save 200 Migrants in 2013". For more UK daily news, Spanish daily news, and Global news stories, visit the Euro Weekly News home page.