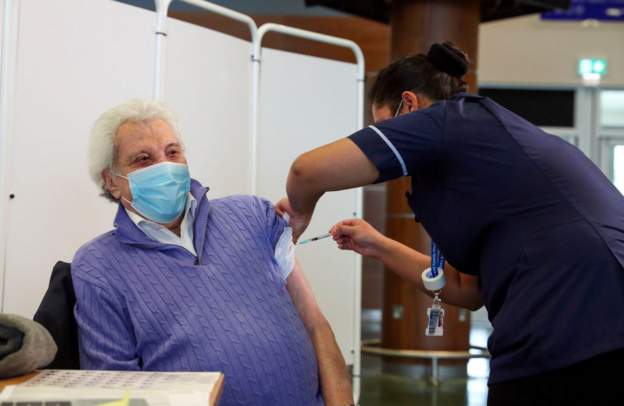 VETERAN showbiz entertainer Lionel Blair receives his second Covid vaccine causing some backlash on social media.
The actor, dancer and TV presenter, who is possibly most well-known in the United Kingdom for presenting the quiz programme Name That Tune, received his second dose of the COVID vaccine saying it was "the best 92nd birthday present" he could've had.
Speaking on Good Morning Britain this morning (January 7), Blair said: "It was the best birthday present I could have because I was 92 on 12 December and on that day they said I can have my first one, which I did, my first appointment.
"Yesterday I had my second," before stating: "I want to thank the scientists".
"I do the flu jab every year, I do as I'm told and that's what everybody should do – wear your mask, stay at home, wash your hands," he concluded.
However, the news of Blair receiving his second jab has not gone down well with some people who took to Twitter to voice their frustrations: "Urmmm… Why has Lionel Blair had 2 COVID19 Vaccination jabs? While the UK Public scramble to find just 1 dose for us ALL!! How much are these Celebs paying for that extra jab that is taking a dose away from someone who NEEDS the jab more so?!?! Not fair at all! #OneDoseForAll'
Another spoke about their parents not getting their first jab yet: "How come wealthy celebrities like Miriam Stoppard and Lionel Blair get their second Covid Jab but my parents get theirs cancelled. One rule for the rich! My parents did not give consent to become part of a medical trial which they are now by default in."
---
Thank you for taking the time to read this news article "Entertainer Lionel Blair Receives Second Vaccine Causing Some Backlash". For more UK daily news, Spanish daily news and Global news stories, visit the Euro Weekly News home page.