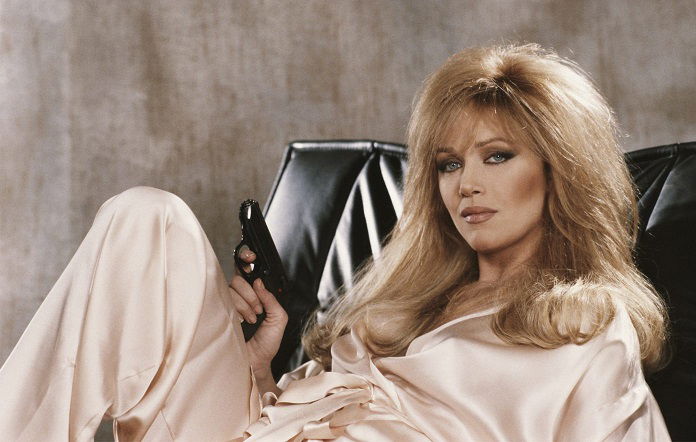 TANYA ROBERTS Is NOT Dead after her rep now confirms her to be still alive
In one of the most bizarre celebrity announcements ever, Tanya Roberts' friend and rep, Mike Tingel had early yesterday morning (Monday) told TMZ that his client had died in the Cedars-Sinai Medical Center in Los Angeles after he had been informed by her husband, Lance O'Brien, that she had been placed on a ventilator after she had been admitted to the hospital after collapsing at home, was unable to breathe, and that she had then died.
Lance had apparently called family and friends to tell them Tanya was dead, and Tingel had posted on Instagram to say how "devastated" he was at the news.
Tingel has since apologised for making the announcement, with TMZ now reporting, "Lance got a call just after 10am Monday from the hospital saying Tanya was still alive. Pingel said Lance truly believed Tanya had died".
During a live video link with a radio station, Lance was explaining that due to Covid-19 restrictions when Tanya was admitted to the hospital, he was not allowed to go with her, and then, incredibly, in the middle of that interview he got a call from the hospital telling him his wife was still alive, obviously overjoyed at hearing his wife was still alive he broke down in tears, with the video still recording him.
_________________________________________________________
Thank you for taking the time to read this news article "Tanya Roberts Is NOT Dead".
For more UK daily news, Spanish daily news and, Global news stories, visit the Euro Weekly News home page.