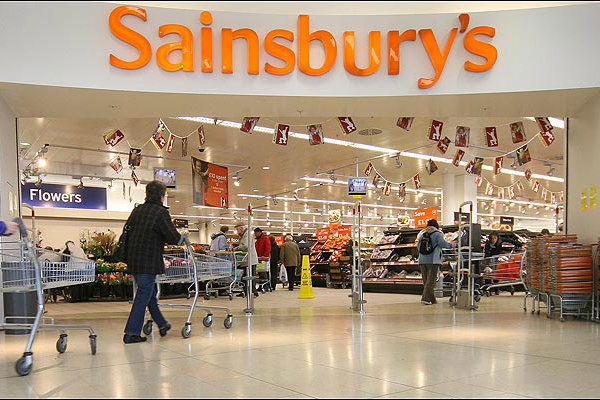 Sainsbury's Warn of Fruit and Veg Shortages if Travel Ban Continues.
Supermarket Sainsbury's has warned that if the travel bans on the UK continue saying: "We will start to see gaps over the coming days on lettuce, some salad leaves, cauliflowers, broccoli and citrus fruit." The warning follows a statement from the Food and Drink Federations (FDF) that said fresh food supplies face "serious disruption" over the festive period if nothing is resolved. But FDF boss Ian Wright said that truckers from Europe wouldn't want to travel to the UK if there is a chance they won't be able to return for Christmas anyway.
A spokesperson for Sainsbury's said: 'We are also sourcing everything we can from the UK and looking into alternative transport for product sourced from Europe.' They added: 'We hope the UK and French governments can come to a solution that prioritises immediate passage of produce and food.'
Shoppers began queueing at supermarkets from 5.50 am this morning as people rushed to buy groceries before Christmas amid a French ban on British hauliers. The country closed their borders to UK travellers from 11 pm last night as large swathes of the country went into Tier 4 lockdown as the mutant Covid strain spread across parts of London and the south-east. It means people cannot travel from the UK into France by air, sea or drive via the Channel Tunnel.
France is among a growing list of European countries to implement travel restrictions in the wake of a new mutant strain of coronavirus sweeping through South East England and London. The border closure has prompted police in Kent to activate Operation Stack on the coastbound carriageway of the M20 early on Monday, Dec. 21, – leaving freight lorries queueing for miles.
It is understood the French Government is holding emergency talks to reopen its borders so food can be delivered to the UK.
---
Thank you for taking the time to read this news article "Italy Reports Mutant Virus Strain Detected in British National". For more UK daily news, Spanish daily news and Global news stories, visit the Euro Weekly News home page.