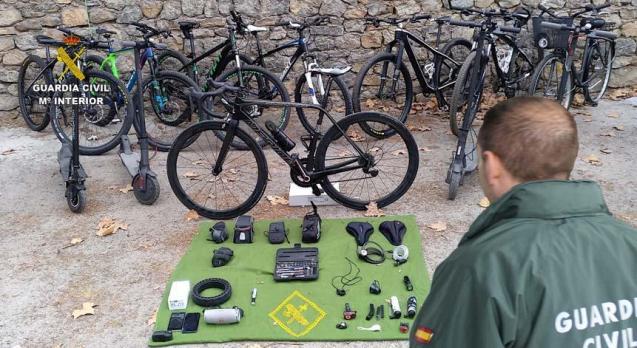 OFFICERS from the Guardia Civil who had been investigating the theft of large numbers of expensive bicycles in the north of Mallorca since the summer had a breakthrough and arrested a 29-year-old male.
It appeared that he had been stealing the bikes and supplying them to an outlet in Palma and when officers from Arta and Santa Margalida tackled the individual who lived in Alcudia, they discovered six bikes, one valued at around €9,000 as well as four electric scooters and other equipment.
In total some 80 bicycles valued at more than €85,000 were reported as stolen.
Thank you for taking the time to read this news article "Bicycle thief accused of stealing 80 bikes arrested".