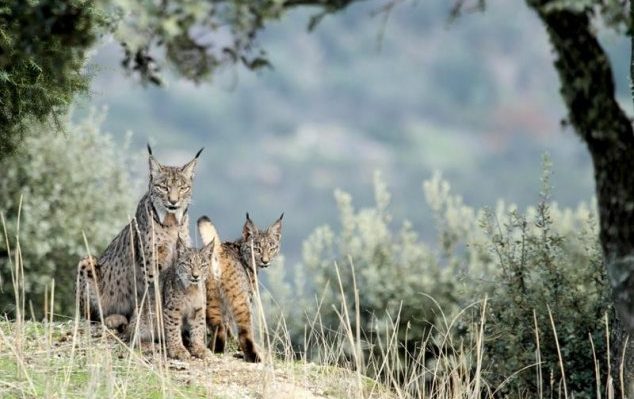 ONCE on the endangered-species list, Spain's native Iberian lynx population is thriving, having grown from just 94 animals located in Andalucia in 2004 to nearly 700 nationwide in the most-recently conducted census by wildlife monitoring teams.
Thanks to a program funded with nearly 100 million euros from European Union's LIFE programme and Spanish government ministries, wildlife experts of Life+IBERLINCE successfully implemented a project for breeding the animals in captivity and reintroducing them into the wild.
In Castilla-La Mancha, an additional 14 Iberian lynx raised in captivity were released into the wild, joining 84 other animals previously released and now roaming free among the estimated 150 lynx that make up the lynx population in the region.
Through the Life+IBERLINCE project, a total of 70 lynx cubs have been raised in captivity for release into the wild in Castilla-La Mancha, in addition to 39 cubs born in the wild since the animals were reintroduced locally.
In 2002, there were only two known populations of the animals in Spain, both ranging across an area of just 125 square kilometres in Andalucia, one in Doñana in the province of Huelva and the other in Andújar, Jaén.
Spain's Iberian lynx populations ranges across 3,064 square kilometres, spread across Andalucia to Extremadura, Castilla-La Mancha and into southern Portugal.
Thank you for taking the time to read this news article "Beautiful once-endangered Iberian lynx are now thriving in Spain". For more UK daily news, Spanish daily news and Global news stories, visit the Euro Weekly News home page.