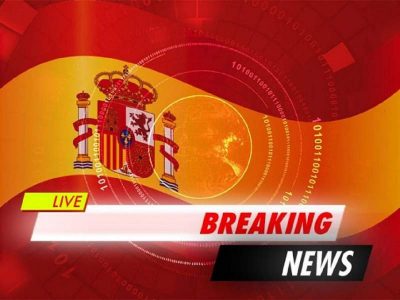 New State of Alarm approved and is expected to last months after an extraordinary meeting of government ministers.
The Spanish Government has today, Sunday, October 25, announced that it is implementing another nationwide State of Alarm.
The decree is focused on limiting the publics mobility however it does not include home-based lockdown confinement and is rather focused on the legal framework required to restrict the movement of people as dictated by the local autonomous regions.
The extraordinary meeting of the government council of ministers was held this Sunday at midday and has approved the required decree to implement the new state of alarm. This legal process will mean that autonomous communities will now be able to implement local restrictions and curfews as they deem necessary to curb the spread of coronavirus infections in their community.
Until the government is content that the rate of infection has dropped to acceptable levels, they have stated that they will continue to seek extensions to this process until the spread is confined. The initial period, prior to wider consensus in parliament, will last 15 days.
However, the government believes it has already secured the support of a majority to implement an initial extension after this first 15-day period ends.
During his address on Friday, October 23, Prime Minister, Pedro Sanchez, stated:
"I propose that we set objectives to achieve during the next few weeks. A collective challenge; Spain today suffers an accumulated number of cases, according to the data that we learned yesterday – Thursday -, of 348 cases per 100,000 inhabitants, let us remember that the state of greater risk was above 250 cases per 100,000 inhabitants, Spain has, in aggregate terms, 348 cases per 100,000 inhabitants. We must achieve a cumulative incidence below 25 cases per 100,000 inhabitants. That is, we have a long way to go ",
The curfew will take place nationally between 11pm and 6am. This is the new fourth tier to Spain's current system of control measures against coronavirus.
At this stage, the government has made no indication that intend to implement a further national lockdown, however, in his speech on Friday, Sanchez would not go as far to rule it out entirely.
---
Thank you for taking the time to read this news article "New State of Alarm approved and is expected to last months". For more UK daily news, Spanish daily news and Global news stories, visit the Euro Weekly News home page.
Euro Weekly News is delighted to continue be able to bring you a range of News from around Spain in English and Global News live as it happens.
Euro Weekly News doesn't cost you anything but your internet connection. Whether it's bringing you the local Spanish news or the International news today, we've got you covered!
Euro Weekly News, the leading free local and national newspaper in Spain, the people's paper, we lead others follow!