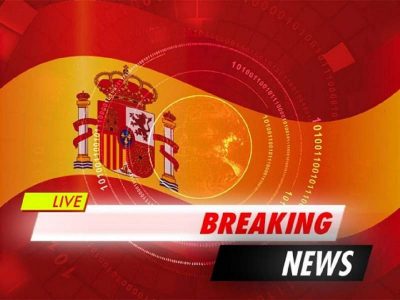 Basque Country requests Government imposed State of Alarm to assist in curbing the spread of coronavirus in the region.
The local president of the Basque Country, Iñigo Urkullu, has made an uncharacteristic call for Pedro Sanchez on Friday, October 23, to implement a regional State of Alarm for the area.
He has been quoted as saying, "given the health situation" and with the desire to act with "the greatest possible speed".
The Basque Country has been traditionally attempted to remain as independent as possible from the central government and have, on a number of occasions, actively spoken out against centralise control of the autonomous regions of the country.
The move demonstrates the seriousness of the situation in the area for a normally resistant regional president to actively request assistance
In a telephone conversation with Sánchez, the local president has expressed the need for a state of alarm "due to the current health situation and has urged the central government to act as quickly as possible to curb the further spread in the area.
This is a developing stories and we bring you updates as they come in.
---
Thank you for taking the time to read this news article "Basque Country requests Government imposed State of Alarm". For more UK daily news, Spanish daily news and Global news stories, visit the Euro Weekly News home page.
Euro Weekly News is delighted to continue be able to bring you a range of News from around Spain in English and Global News live as it happens.
Euro Weekly News doesn't cost you anything but your internet connection. Whether it's bringing you the local Spanish news or the International news today, we've got you covered!
Euro Weekly News, the leading free local and national newspaper in Spain, the people's paper, we lead others follow!