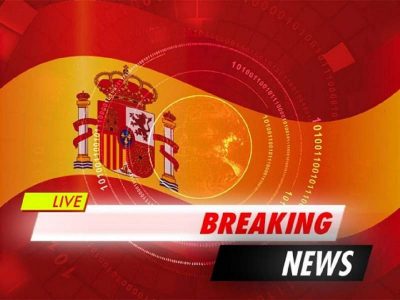 BARS and restaurants in the Northern region of Navarra are closed for a fortnight as the COVID infection rate is three times the national average in Spain.
As the effects of the second wave of COVID-19 continue to worsen the number of people suffering the second lockdown in Spain will rise to almost 6.3 million this week, with it having been announced that restrictions will come into force in the entire northern region of Navarra, home to 647,500 residents.
In addition, the lockdown is being reintroduced in the locality of Aranda del Duero ( Province of Burgos) and in the City Centre of Burgos as regional authorities respond to the increase in infection which has led to Spain becoming the first European country to pass one million infected. 
Navarra becomes the first of Spains' 17 regions to effectively close all of its boundaries with other parts of the country during the second wave, with people being allowed to travel in and out of the region in only exceptional circumstances.
Bars and restaurants will close for a total of 15 days from Thursday, October 22, gatherings are to be restricted to members of the same household and a curfew of 21,00 is to be imposed on shops and business, with public transport running at just 50 per cent of its usual level.