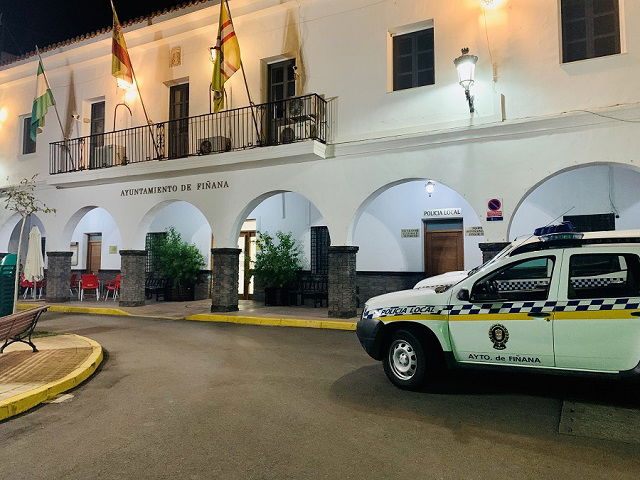 FINAÑA has called off all programmed fiestas until the end of January next year due to the Covid-19 pandemic.
Mayor Rafa Montes Rincon issued an official notification after reaching a consensus on the move at a council plenary meeting with all the political groups with representation.
Cancelled events include the October Fair, the historic recreation of the Catholic Monarchs in December, the Three Kings parade on January 5 and the January celebrations in honour of the locality's patrol saints, San Sebastian and San Anton.
The Mayor referred to "the fear which we have seen reflected in our residents with the cases of Covid detected in the village.
"I cannot allow that a fiesta puts the health of everyone at risk, even when it is something as special as our patron saint festivities", Montes Rincon said.
"Although it hurts us in the soul to not be able to sense that smell of gunpowder which is so much ours, the decision had to be taken on contracting fireworks and security now or suspending, and there was no other option", he explained.
Commenting on the fact that the conservative PP and centrist Ciudadanos party spokespersons supported the decision, Montes Rincon, of the leftist PSOE party, expressed his gratitude that the agreement had been unanimous.
"It is a time for leaving majorities and ideologies to one side to centre on what makes our task of management and representation possible, which is the well-being of residents.
The Mayor stressed that as of the beginning of this week, unlike a few weeks back, there were zero cases of the virus in Fiñana, all those who had tested positive having now made a recovery.
"Hence it is the time to make sure and to not let the guard down", he commented.
We hope you enjoyed this article "Fiñana calls off all fiestas until end of January next year".
Euro Weekly News is delighted to continue be able to bring you a range of News that doesn't cost you anything but your internet connection. Whether it's Local Spanish News or International Entertainment News, we've got you covered!
For more Local Spanish News from Almeria, head over the page on to the Euro Weekly News website.
Euro Weekly News, the people's paper, we lead others follow!