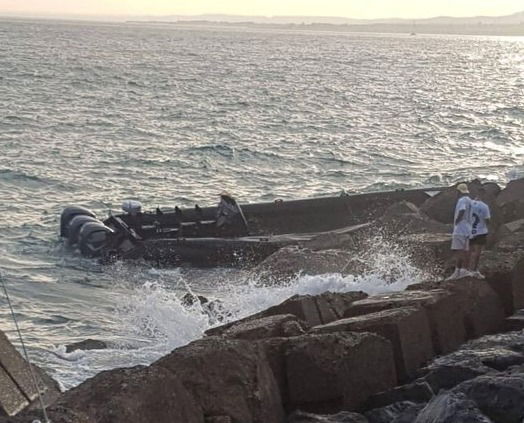 FOR decades, the beaches of La Linea de la Concepcion were known as the centre of cigarette smuggling in southern Spain, with a group nicknamed 'the Winston Boys' regularly unloading cigarettes obtained in Gibraltar at prices significantly less than in Spain.
Little was done to combat this and with so many locals involved, it was not unknown for police trying to stop the smuggling to be chased off purely because they simply didn't have enough officers to make arrests.
The Gibraltar Government for many years turned a blind eye to what was going on, but as smuggling increased and drugs became a major commodity, then Gibraltar started to crack down, banning the ownership of fast speedboats known as RHIBs, making it illegal to obtain large amounts of tobacco without a licence and actually patrolling Gibraltar waters to prevent items going in and out.
Still La Linea stayed as a major point of arrival for drugs brought in from Morocco and a number of local 'clans' controlled the movement.
It is only in the past few years that the Madrid Government has decided to pump funds into fighting the drug smugglers in particular and the number of National Police and Guardia Civil officers available to police the area has increased considerably.
Better equipped and with modern technical facilities, they have started to make a huge impact along the Campo de Gibraltar and not only do they police the area by air, sea and land, they set up regular road blocks along the AP7 heading towards Algeciras and Malaga to stop suspect vehicles.
A recent Netflix series La Linea Shadow of Narco has highlighted the problem but has also seen increased activity in combating the smugglers which has been welcomed by residents in the town but has had a surprising consequence.
Smuggling has definitely reduced but that doesn't mean it has disappeared and it appears to have moved down the coast with daytime drop offs in Manilva, Estepona and Marbella with profits so enormous, those controlling to drugs don't seem to care if they lose their RHIBs as they can easily be replaced.