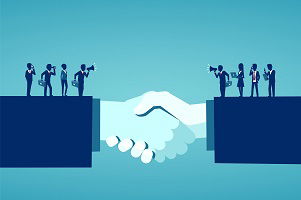 Question: I live in a small community of properties round a pool and gardens. At the last two Annual General Meetings of owners there were no items on the agenda and no elections took place for the positions of president, administrator or secretary. There was no discussion regarding these positions. Is this legal under the Horizontal Law which states the default term of office is one year? So was their AGM legal? L.S. (by email)
Answer: If there is no election or no candidate presents himself, the current president continues in office. The horizontal law says that the community must never be without a president. The administrator is not an elected officer. He is a contracted employee of the community. Properly the president sends out the official agenda for the AGM and election of the president is usually the first item after the reading and approval of the minutes of the previous meeting. You have not mentioned the official book of minutes. You should have received your copy after the meeting.The minutes must be registered in a special section of the Property Registry. You have 30 days after receiving your copy to protest.
Thank you for reading this article, "Was their AGM legal?". For more from David Searle, visit the Euro Weekly News website.