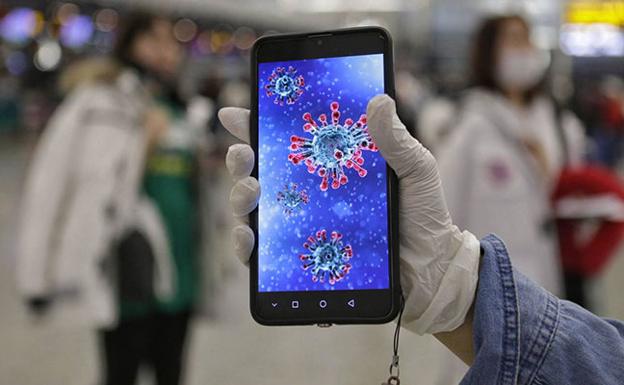 Researchers at Elche university have developed what they are hailing as the 'first tool' for monitoring the evolution of coronavirus in the Valencian Community.

José Luis Sainz-Pardo, José Valero and Juan Francisco Monge from the University Research Institute 'Operational Research Centre' (CIO) of the Miguel Hernández University (UMH) of Elche say the tool can be consulted through the web address www.ciovid.es, accessible through computers, mobile phones and tablets.
La #UMH lanza la primera herramienta que monitoriza la evolución del #coronavirus en los municipios de la #ComunitatValenciana 🦠 A través de esta aplicación se podrá conocer la posible evolución del virus en los municipios durante los próximos 15 días ➡️ https://t.co/2xGmrLfE43 pic.twitter.com/YvTCxmJCuj

— UMH (@UniversidadMH) September 21, 2020
The UMH researchers hope the tool will be beneficial to both researchers and health officials in order to guage the status and evolution of the pandemic in specific municipalities.
In addition, the population of the Valencian Community will be able to see for themselves the possible evolution in their municipality for the 15 days ahead.
The CIO researchers have used this monitoring tool to prepare their second Report on the Evolution of COVID-19 in the Valencian Community: September 2020.
Desde la #UMH recomendamos a toda la comunidad universitaria la instalación en sus teléfonos móviles de la app #RadarCOVID 😷🤳 #PrevenciónCOVID

Puedes descargarla en Google Play👉 https://t.co/IElCJe2tJN y en la App Store 👉 https://t.co/KkONTFPN1N pic.twitter.com/lnCN1Gopve

— UMH (@UniversidadMH) September 21, 2020
The conclusions of the report are positive for the rest of the month, given that if the pandemic behaves as it has evolved in recent weeks, the number of active cases will decrease by 14.73 per cent in the region.
However, if the evolution worsens as, for example, people return to work and schools, the researchers predict active infections could reach up to 10,997 – an increase of 44.56 per cent.
Municipalities in the Valencian Community where the greatest growth of the pandemic is expected are the following:
Pinoso +660.87 per cent
Petrer +544.83 per cent
Elda +529.6
Carlet +227.78
Villena +213.64
Covid-19 figures continued to rise in Valencia last week, with outbreaks the highest since June.
In an update last Thursday, the Valencia Community registered 548 new coronavirus infections confirmed by PCR test and nine deaths.
There had been 45 new outbreaks – the highest in three months.
In an announcement today, Generalitat President, Ximo Puig, revealed a bonus for personnel in State-run health and care homes as 'compensation for all their efforts' fighting the pandemic during State of Alarm.
Euro Weekly News is delighted to continue to be able to bring you a range of News that doesn't cost you anything but your internet connection. Whether it's Local Spanish News or International Entertainment News, we've got you covered!