With there being many royal residences in the UK, there are few that are 'Instagram worthy'.  Winning this little competition is Kensington Palace as it has over 371,000 hashtags!
Taking the crown for first place is, Kensington Palace
Surprisingly the property is actually quite a lot bigger than Buckingham Palace, almost 1,200 square foot bigger actually. Hence why the eleven residents staying in this Palace don't have any issues with space.
Kensington Palace has many royals residing inside including; Wills and Kate, Princess Eugenie, and her husband Jack Christopher Stamp Brooksbank, to Prince and Princess Michael of Kent.
Coming in close with second place, Richmond Park
Located on the south bank of the River Thames in London, upstream of the Palace of Westminster.
Third most 'Instagram Worthy' Place: Windsor Castle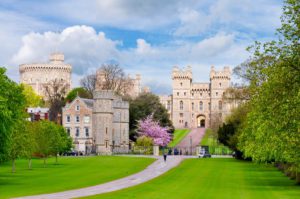 This palace has 355,000 hashtags, not too far off of second place!
This is where the Queen now spends most of her time, instead of Buckingham Palace as that would obviously come in at first place as it is one of London's biggest tourist attractions, with over 1.2 million hashtags.
As a matter of fact, Windsor Castle is the longest-occupied palace in Europe
Three of the least 'Instagram Worthy' Royal Residences
Sixth Place: St James Palace
St James Palace only has 7,300 hashtags, and is home to Princess Beatrice and her partner Edoardo Alessandro Mapelli Mozzi
The Gatcombe Park Estate, comes in seventh place
The Gatcombe Park Estate has just over 1,000 hashtags, it is a 700-acre estate, and is home to Anne Princess Royal, the Queen´s daughter and her husband, along with their children.
Eighth Place: Bagshot Park
Bagshot Park comes last with as little as 185 hashtags! This royal residence is located in Surrey, the area was a favoured hunting ground of the Stuart kings, and a few hunting lodges have been based there.
Thank you for reading this article, "Instagram Worthy Royal Residences". For more up-to-date news, visit the Euro Weekly News website.