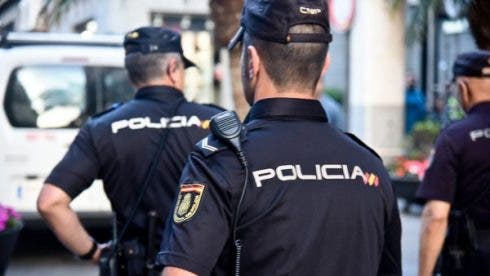 THE National Police have confirmed an alleged case of child abuse in Malaga after the hospitalisation of a baby who was under two months old.
The child has serious injuries compatible with the shaken baby syndrome, a form of abuse that can cause irreparable brain damage or even death. The boy once admitted was diagnosed with rib and tibia fractures also.
The minor was admitted to a hospital in Malaga on Monday, August 24. He had severe injuries, specifically rib and tibia fractures, bleeding in one eye, and brain hematoma consistent with the shaken baby syndrome.
Given the seriousness of the injuries and the suspicion that they were the cause of a possible case of abuse, the hospital reported to the Court. Investigations in the minor's family environment by the officers of the Group of Minors (Grume) of the Provincial Police Station of Malaga confirmed that the baby lived with his father and mother, in a home near the capital.
During the proceedings, the baby's father alleged the reason for the admission was that he had been playing at home with the child, who was on his knees, simulating the trot of a horse, when he began to convulse.
According to the doctors, the severity of the horrifying injuries that the baby suffered, would not be compatible with a mere game.
The investigations carried out led to the arrest of the father for his responsibility in the crimes of serious injuries and mistreatment. The judicial authority has issued a restraining order to keep the father away from the son, who is still admitted in the hospital.
Shaking a baby can cause severe injury to a baby's fragile brain, which can lead to the death of the child or serious injury and long-term disability, brain damage, blindness, deafness or hearing loss, spinal cord injury or paralysis, paralysis brain, seizures, severe motor disorder, speech or learning disabilities.