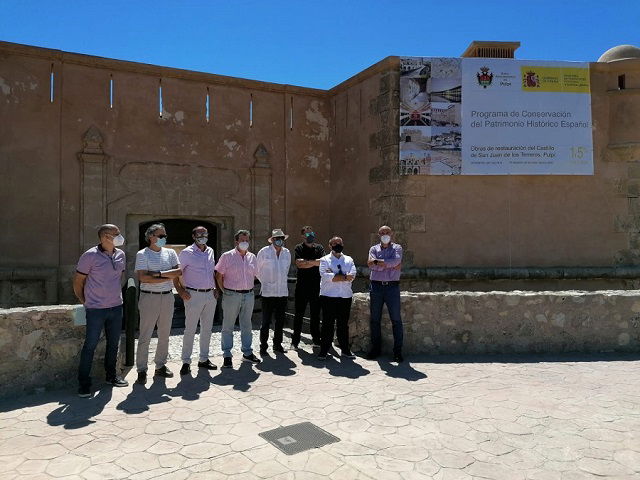 RESTORATION works on San Juan de los Terreros' historic castle are getting underway.
Pulpi Mayor Juan Pedro Garcia and the representative of the union of companies which is carrying out the project, Juan Gallardo Carrillo, met at the monument on Thursday for the official signing of the variation order and to mark the start of the works.
Joined by Pulpi Public Works and Services councillor Pedro Jesus Martinez and project technicians they also took a look round the 18th century coastal defensive structure.
The nearly €390,000 works will include repairing the cladding and masonry and replacing the fencing and interior paving.
Just over €270,000 of the project is being funded by the Development Ministry under its 1.5 per cent cultural programme.
The works are scheduled to take a little more than five months to complete, although the castle will remain open.
Built in 1764 during the reign of Carlos III, the structure is classified as a Monument of Cultural Interest and has become a popular visitor attraction.
It officially opened its doors for guided tours in 2015.