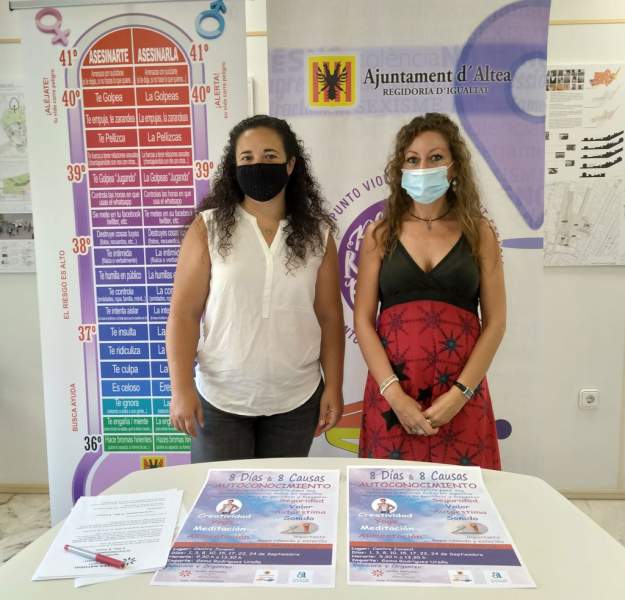 ALTEA'S Equality department announced the start of the workshop, Autoconocimiento 8 Dias y 8 Causas (Self-help Eight Days and Eight Reasons).
Due to start last autumn, this had to be cancelled owing to Covid-19 restrictions but will take place in eight sessions between 9.30am and 1.30pm on Tuesdays and Thursdays throughout September at Altea's Centro Juvenil.
The workshop, which has 10 places, is subsidised by the Diputacion provincial council.
It is led by Gema Rodriguez Ureña and sets out to help participants observe and learn about themselves "using their bodies, minds, energy and emotions" to prevent potential work-related ailments.
"All places are taken as this was already planned for August," explained the town hall's Equality councillor Vicenta Perez.
"Nevertheless, if we see that there is interest in the workshop, we would consider the possibility of repeating it."